Thank you
We would like to express immense gratitude to all of the artists and community groups participating in the second edition of the Brent Biennial. In the House of my Love wouldn't have been possible without your friendship and generosity.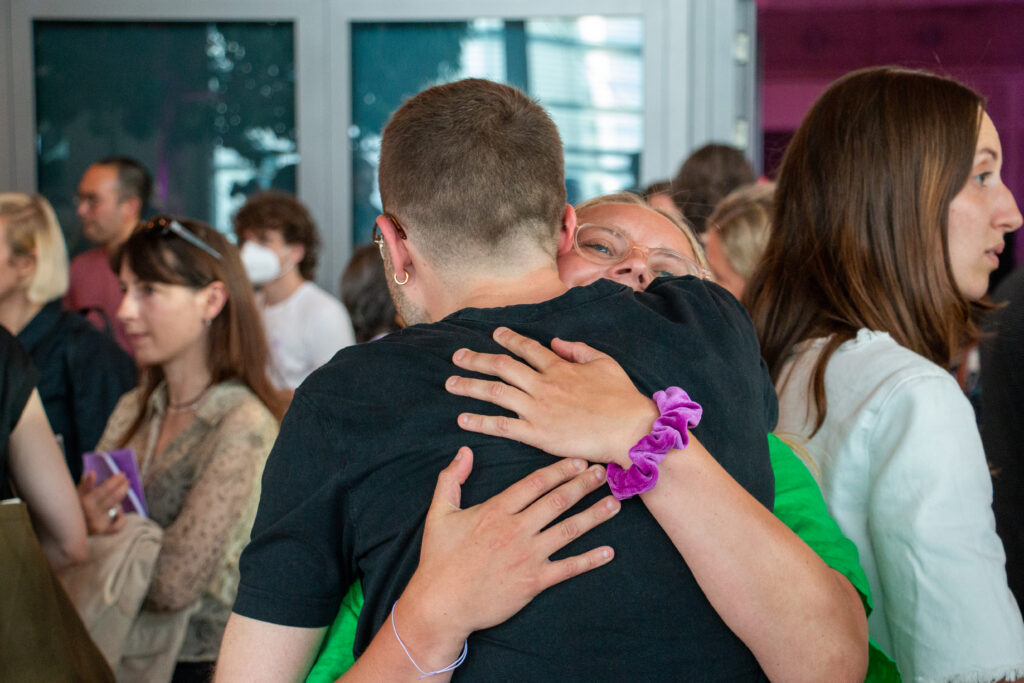 Metroland Cultures Team:
Assil Bakki, Office Administrator
Mark Couzens, Head Technician, Brent Biennial 2022
Bill Daggs, Programme Technician
Anne Duffau, Creative Producer, Brent Biennial 2022
Kit Edwards, Assistant Curator, Brent Biennial 2022
Adam Farah, Curatorial Committee Member, Brent Biennial 2022
Sophie Higgins, Strategic Marketing Consultant
Nafisah Javeed, Marketing and Communications Manager
Eliel Jones, Curator, Brent Biennial 2022 and Interim Head of Programmes
Marwan Kaabour, Lead Designer, Brent Biennial 2022
Shama Khanna, Associate Curator for Public Programmes, Brent Biennial 2022
Amelia Jane Martin, Programme Organiser: Young People
Belle Moore-Benham, Programme Organiser: Communities
Helena Pastoriza-Tan, Metroland Young Associates Project Manager
Jamila Prowse, Curatorial Committee Member, Brent Biennial 2022
Lois Stonock, Director
Sorcha Stott-Strzala, Locations Producer, Brent Biennial 2022
Lauren Wright, Head of Programmes
Abbas Zahedi, Curatorial Committee Member, Brent Biennial 2022
Brent Biennial 2022 Technical Team: Harman Bains, Grace Black, Dani Rudin Smith, Maria Rolo, Liam Higgins, Chris Prempeh, Phil Serfaty, and Kate Sullivan.
Brent Biennial 2022 Hosts: Yaa Addae, Elena Charlton, Thomas Cury, Hannah Earl, Paco Fernandez, Liepa Grigaite, So Marlowe, Omar Othman, Misbah Siddique, Marek Szczabel, Hanifah Sogbanmu, Yan Wang and Yu Peng Weng.
Brent Biennial 2022 Volunteers: Daniel Kwasi Boadi, Vernalyn Ferrell, Jialin Gao, Maryam Hussain, Simona Jausovec, Jiaqi Jiang, Ridhi Nair, Nivedha Radhakrishnan,Yao Song, Yifei Tang, Ngo Chun Tse, Wendy Wen, Zihan Zhang, Jiayu Zhang, Siyu Zhang and Shiyuan Xu.
Metroland Cultures Trustees: Hester Abrams, Zeyn Alsukhny, Ismael Dahir, Rachel Dedman, Errol Donald, Digby Halsby, Krupesh Hirani, Matthew Holt, Savanna Mullings Johnson, James Willams and Andria Zafirakou.
Metroland Cultures and the curatorial team would also like to thank: Dannah Abdulla; Flora Bain; Barry (Tim& Barry); Katrina Black; Daniel Howard- Birt; Zerritha Brown; Joseph Bond; Beryl Bonsu; Cllr Muhummad Butt; Amanda Camenish; Vivien Canadas; Sherryl Catto; Jane Capel; Benjamin Cook; Jemma Desai; Pete Donhuge; Young Brent Foundation; Art Fund; Daphne Giachero; Emily Rees-Haynes; Cllr Fleur Donelly Jackson; Amy Jones; JesseLawson; Laima Leyton; Alice Lester; Vivian Ly; Maggie Matić; Tarini Malik; Lexi Morivardi; Barbara O'Brien; Denish Patel; The Institute of Contemporary Music Performance; Lucy Perman; Phil Porter; Sam Reynolds; Amanprit Sandhu; Melanie Smith; Rosie Shaw; Abdul Shayek; Louise Shelley; Aaron Shrimpton; Toddla T; Lee Tan; Jonny Tanna; Father Andrew Teather; Sam Talbot PR; Charlie Tims; Luisa Ulyett; Janice White; Theo White; Tom Wright; M2.
And thank you to all of our partners, without whose support the Brent Biennial 2022 wouldn't have been possible: