Artist development
We support artists in Brent to develop their practice and advance their careers. Find out more about how we do this here.
We know that there are talented artists, writers, performers and workers making art and culture in Brent. But we also know that there are two big barriers to people making this work. Firstly, lack of space. Secondly, lack of money.
So we've set up the following projects to help the people of Brent to make art and culture here, in our borough.
Peer-to-peer
Peer-to-Peer is an artist support programme for 10 artists, who are all based in, or connected to, Brent. It was developed in response to conversations with artists across the borough which highlighted three things:
a scarcity of financial support
a lack of opportunities for peer support
the difficulty of gaining visibility as an artist in Brent
The programme provides ten peer-group learning sessions, a £2,500 bursary, mentoring and the opportunity for a group project. In addition, many of the Peer-to-Peer group have gone on to residencies in Metroland Studios.
The 2022 Peer-to-Peer group included: Ocean Baulcombe-Toppin, Bill Daggs, Heiba Lamara, Becky Lyon, Yasmin Nicholas, James Jordan Johnson, Nilik Khimani, Bediah, Arsalan Isa, and Dita Hashi.
We'll be recruiting the next Peer-to-Peer group this summer. Sign up to our mailing list for details.
---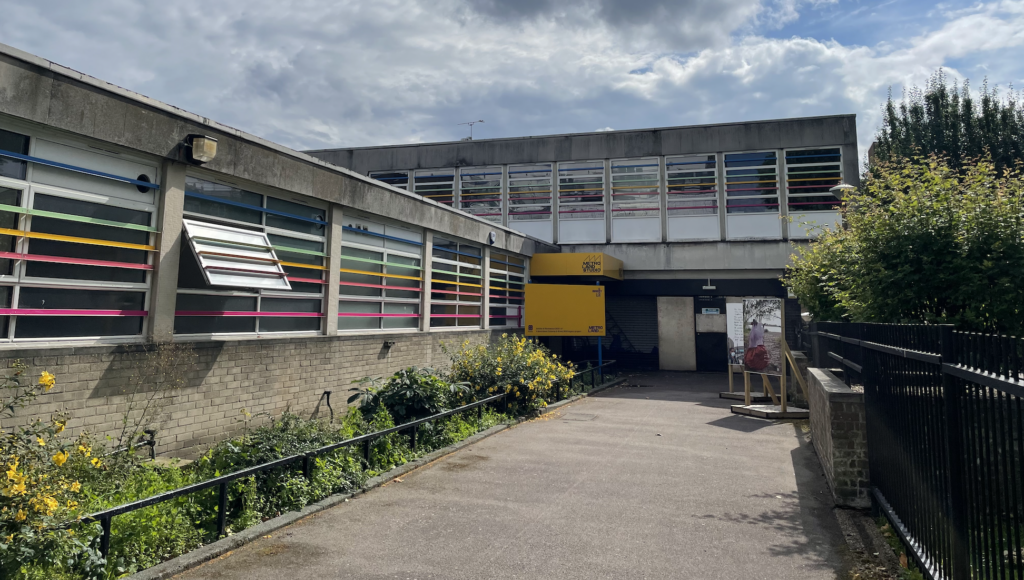 Metroland studios
The Metroland Studios can be found in a former health clinic behind Kilburn High Road. In the building are our offices, a gallery and studios for artists living and working in Brent.
Metroland Cultures offers free studio residencies (currently for one year a time) to artists, writers, and cultural workers. To be a studio resident they must:
live in Brent OR
make art about, for or with, people in the borough.
The aim is to provide access to studio space, which is very hard to find in Brent. We also want to build a community of artists who can help and support each other.
Over the year we plan to hold open studios events, throwing open our doors to the community to share what we've been doing. Keep an eye out for details!