Support Structures
Metroland Cultures is committed to investing in the future of Brent. We do this by establishing support structures for artists and young people to shape and steer the creative industries in Brent and beyond.
As part of the Brent Biennial 2022, we are trialling two new programmes that will become embedded in the yearly life of Metroland Cultures as an organisation, Metroland Young Associates and Peer-to-Peer. Find out more below.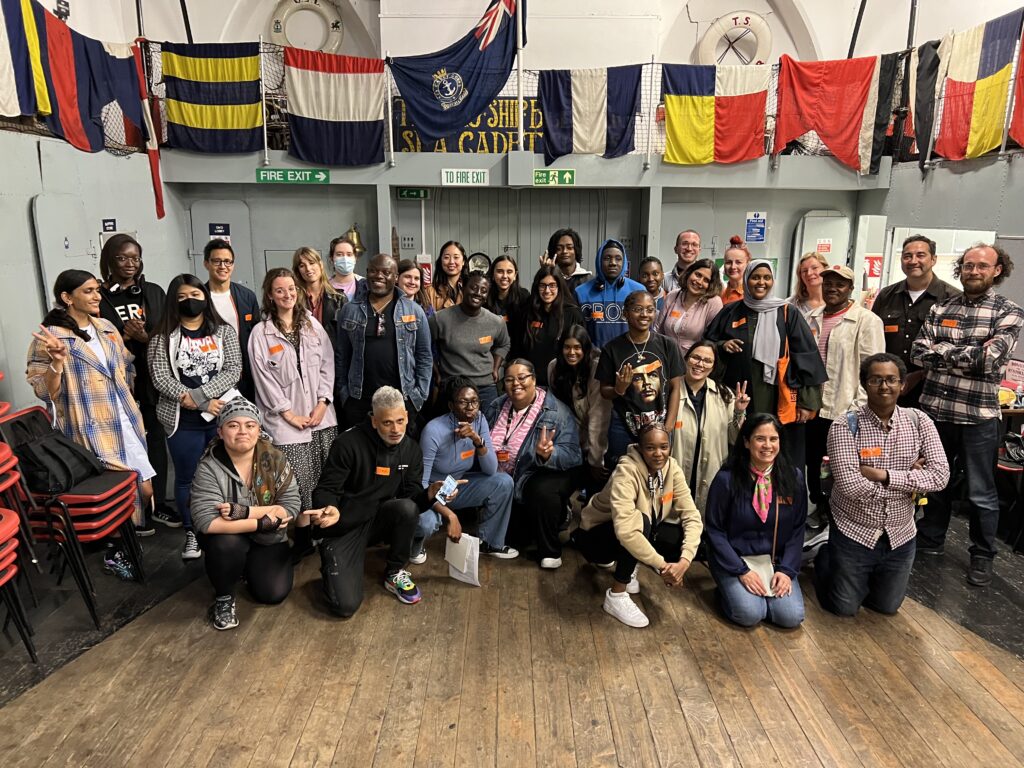 Metroland Young Associates
A paid alternative education programme for 20 young people from Brent. This programme recognises that young people from this borough have tremendous potential to develop creative careers, but opportunities to gain paid experience are limited. Through a five-month long paid placement, the Metroland Young Associates work towards programming and delivering the closing weekend of the Brent Biennial 2022. In the process, they attend bi-weekly curriculum sessions, go on art and cultural trips and are mentored by professionals who are aligned with their career aspirations and interests.
The MYA Brent Biennial 2022 group is: Ann-Louise Marshall, Ashleigh C S Mundle, Charple Lorraine Mico, Chantelle Holness, Daniel Santos da Silva, Imran Abdulahi, Jared Gayle, Jenica Jetha, Kamiah-Chae Cowell, Karvya Kaneswaran, Keegan Crichlow, Lashay Green, Maksymilian Mirga, Malise Gordon, Mehaira Abdelhamid, Milica Simovic, Nicholas Cover, Roberta Borroni, Samara Roach – Keiler and Victoria Adeyelu.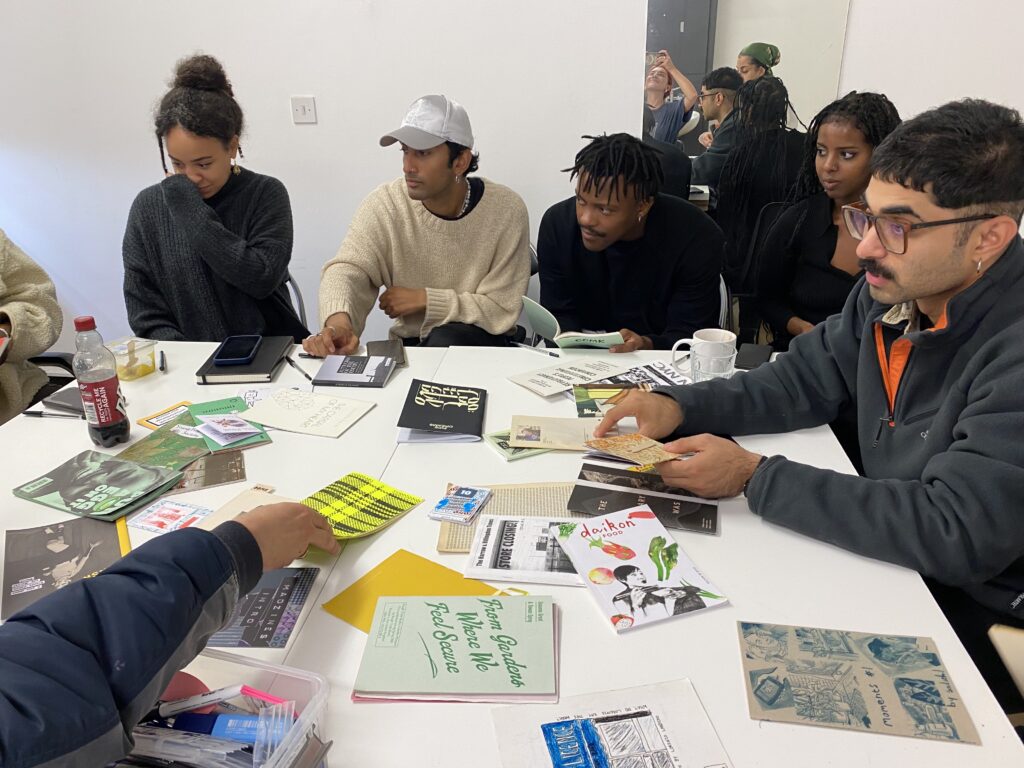 Peer-to-Peer
Metroland Cultures invited artists of any age above 18 with a connection to Brent to apply via open call to this year's artist support programme, which comprises ten cohort learning sessions, a £2,500 non-restricted bursary and mentoring. Peer-to-Peer has been developed in conversation with artists across the borough, and seeks to address a challenging context experienced by many artists as a result of scarce financial support, limited opportunities for peer contact and difficulty gaining visibility across the Borough. These barriers mean that artists in Brent are often forced to either stop practising or to leave in order to pursue opportunities elsewhere. Peer-to-Peer, alongside other biennial commissioning strands, seeks to support artists to sustain and grow their practice from within the borough. By supporting artists to become part of the wider creative ecology of Metroland Cultures and Brent, we hope that creative practices and networks of support will grow through and beyond our work as an organisation.
The 2022 Metroland Cohort artists are: Ocean Baulcombe- Toppin, Bill Daggs, Heiba Lamara, Becky Lyon, Yasmin Nicholas, James Jordan Johnson, Nilik Khimani, Bediah, Arsalan Isa and Dita Hashi.