Legacy
The Brent Biennial 2022 attracted over 100,000 visitors: 40 percent of them living in and around Brent, 40 percent connected to Brent, 20 percent from outside the borough. The Biennial reflected on ten years since the conception of the Hostile Environment policy in the UK, seeking to create a meaningful platform for solidarity ––creating awareness and advocating for the rights of migrant communities. In the House of my Love was recognised for doing this work, receiving press coverage, peer recognition and visitor feedback, with many hailing the proposal for a new type of Biennial as one of its key legacies into the future.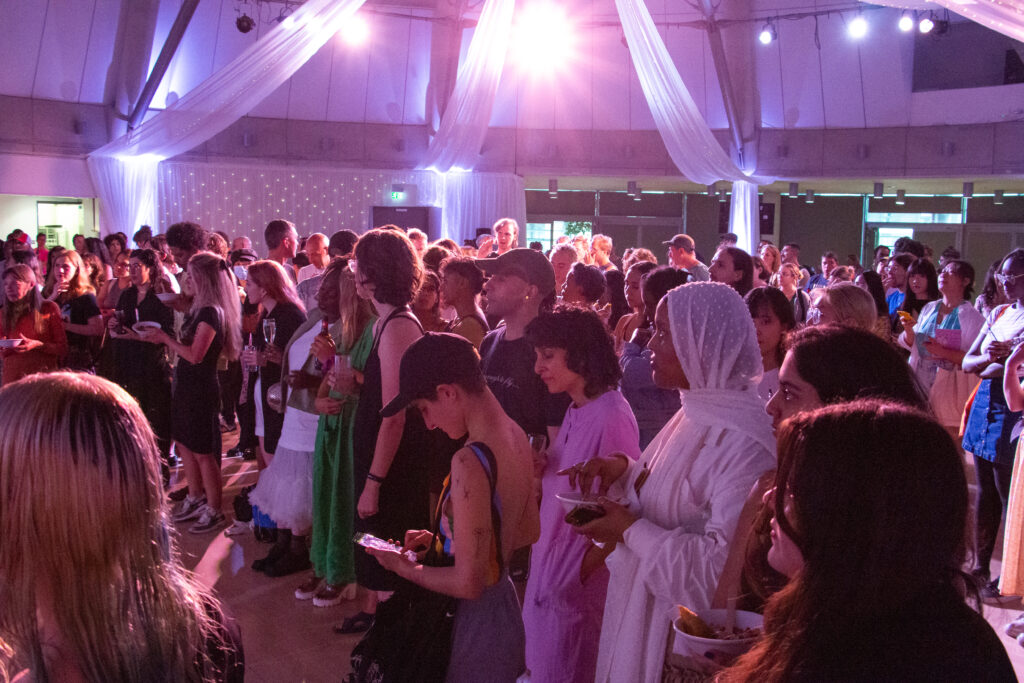 "Brent has reimagined that international monster, the art biennial, as a simple expression of ongoing commitment to creative engagement." –– Hettie Judah, The Guardian
"In the House of my Love was Eliel Jones' (along with a curatorial committee of artists Adam Farah, Jamila Prowse, and Abbas Zahedi) contribution to a notion that the space between the biennial-event's radical promises and intractable problems is still territory for exploration and imagination." —Lachlan Taylor, ArtNow NZ
"The idea of a 'home culture' is often used as a poisonous salve for troubled British statecraft. Inclusion in this circus is its own kind of violence for marginalised people, clearly marking the bounds of acceptability to an audience (always imagined as homogenous and unlike you) who has graciously let you through the door. In the House of my Love refuses to reproduce this logic by working from a position of unbelonging." —Francis Whorrall-Campbell, ArtReview
"Migration is a thing! It's important to see what we have in common with other people's migration as well. Nowadays there's fractures, one migrant versus others. I speak to people in Arabicspeaking coffee shops, we're all the same, all cultures say a lot of the same thing. Christianity, Judaism etc… I'm trying to be inclusive. London is so beautiful, it's a tapestry of different cultures, we can all learn from each other." —Exhibition Visitor, Brent Biennial 2022
"The holding open of questions instead of closing in on answers felt like a consistent invitation across the twelve commissioned artists' projects in ways that left room for new relationships to old narratives outside of the disappointments of either/or. The ongoingness of displacement was given space, light and air in the works in ways that allowed me an opportunity to find a new relationship to ideas of inheritance." —Jemma Desai, 'Permitted to Dream'
Through the practices of a diverse group of artists, In the House of my Love was able to foreground and celebrate queer, feminist and immigrant traditions of resistance and survival, centring narratives and voices that are at times overlooked and less visible in the art world, and society at large. The Biennial elevated Brent-based and Brent-connected artists, and many of them have gone on to receive further success as the result of their participation.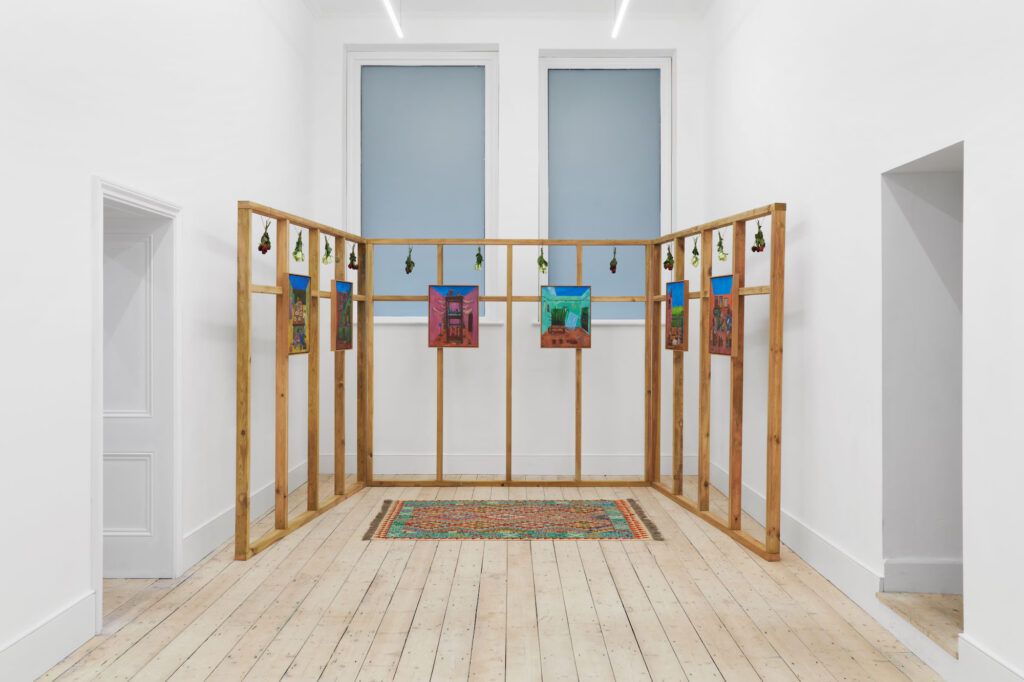 Following their participation in the Brent Biennial 2022, many of the artists have had significant new opportunities to exhibit nationally and internationally, including touring their Biennial commissions. Rebecca Bellantoni's commission, have you any peace for me? C.R.Y (2022), toured to Le Magasin in Grenoble (The National Centre for Contemporary Art) –the artist's first ever touring exhibition and presentation in France. Mohammed Z. Rahman's series of paintings and installation, Furniture (2022), was presented as part of his first solo exhibition at Phillida Reid in London. After the success of the show, Rahman has also secured representation from the gallery becoming the youngest artist in their roster. Arwa Aburawa and Turab Shah's newly commissioned film, I Carry It With Me Everywhere (2022), co-produced with LUX Moving Image London, has been screened at various festivals in the UK and internationally, including at Camden Art Centre. Three works from Katarzyna Perlak's Brent Biennial 2022 commission, darning and other times, have been acquired by Arts Council England for the national collection.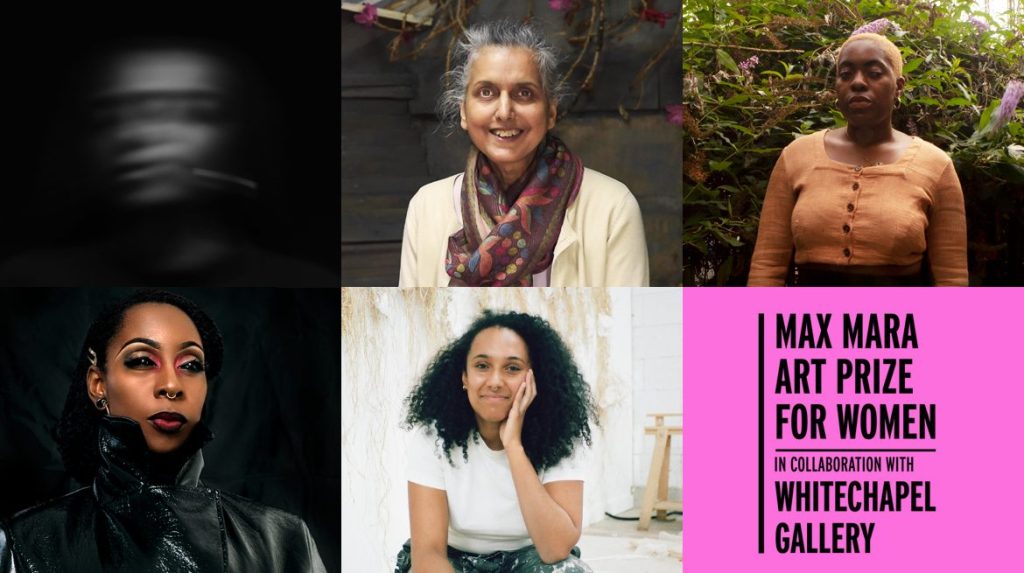 Several of the Brent Biennial 2022 artists have been nominated for significant prizes, including Rebecca Bellantoni and Zinzi Minott being nominated for the Max Mara Art Prize for Women in collaboration with Whitechapel Gallery, and Mahmoud Khaled, winner of the Frieze Focus Prize 2022. The news keep pilling up and we couldn't be more happy to share in the success of the artists and their work as part of In the House of my Love.
The Biennial showcased artistic collaborations with three grassroots organisations supporting communities across the borough: AWRC who support women experiencing domestic abuse; Mosaic LGBT+ Young Person's Trust who support young LGBTQI+ people and Sufra NW Foodbank and Kitchen, who support people experiencing extreme poverty.
The Brent Biennial 2022 established a framework under the title Desires, possibilities and offerings for the realisation of these community-led commissions. The workshops and process has been hailed by the artists and participants involved for pioneering new ways of working and centring the communities in the decision-making process. This methodology has become part of the wider work of Metroland Cultures, and community-led commissions will be at the heart of its yearly programme.
"The whole experience of working with Metroland has been really positive. Right from the beginning they accepted that it wouldn't necessarily be easy to engage with the women we support… it was going to be a bit challenging!" —Punam Kharbanda, Asian Women's Resource Centre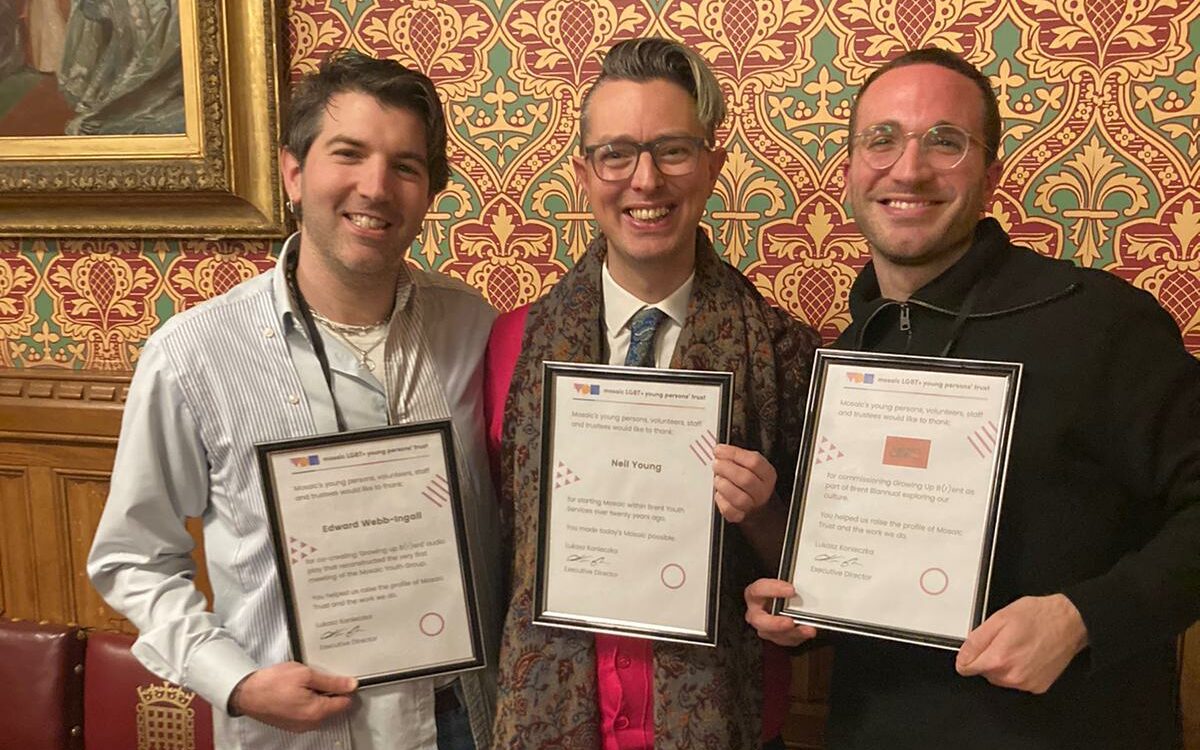 "Lots of spaces in the art world talk about love, care and social justice, but you don't always feel it…the curators for the Brent Biennial all work with a community kindness." – Participant of Peer-to-Peer 2022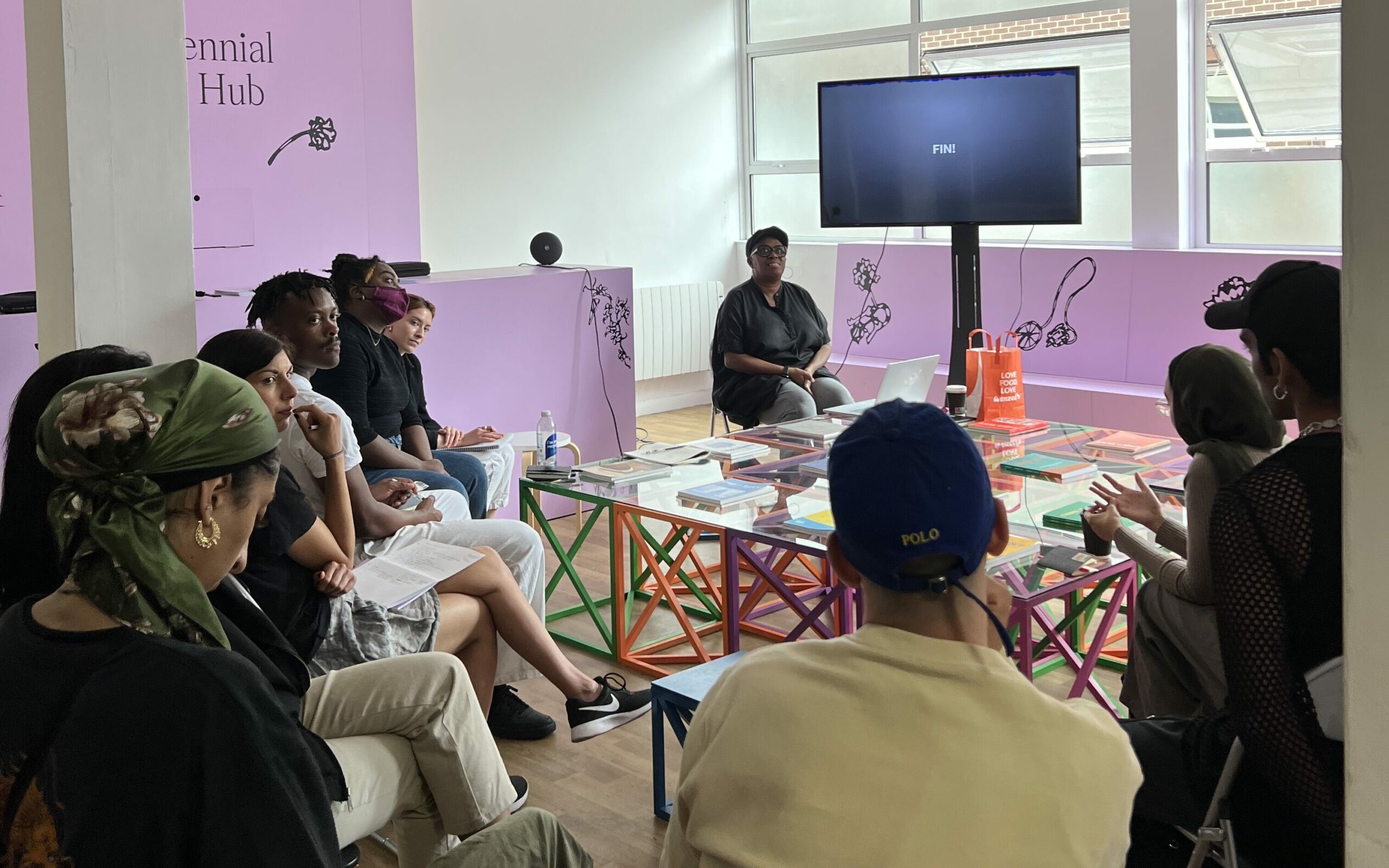 As part of the Brent Biennial 2022 we launched Peer-to-Peer, a new programme which provided support to ten emerging Brent-based and connected artists of varying ages. The programme was a response to the lack of support for artists in Brent, which tends to draw them elsewhere in London. Peer-to-Peer is intended to support the growth of artists in the Borough, nurturing practices that will be able to contribute to future Biennials. The programme will continue to be run yearly.
More than half of the artists that participated in Peer-to-Peer have taken up free studio spaces at Metroland Studios for a year, providing them with additional space and time to develop their practice. Since the programme launched, many of the Peer-to-Peer artists have gone on to do some great things, including Bill Daggs participating in the New Contemporaries 2023 exhibition; Dita Hashi producing new work for an exhibition at Unit 1 Gallery in London; and Yasmin Nicholas participating in an exhibition at the Museum of Fine Arts at Florida State University.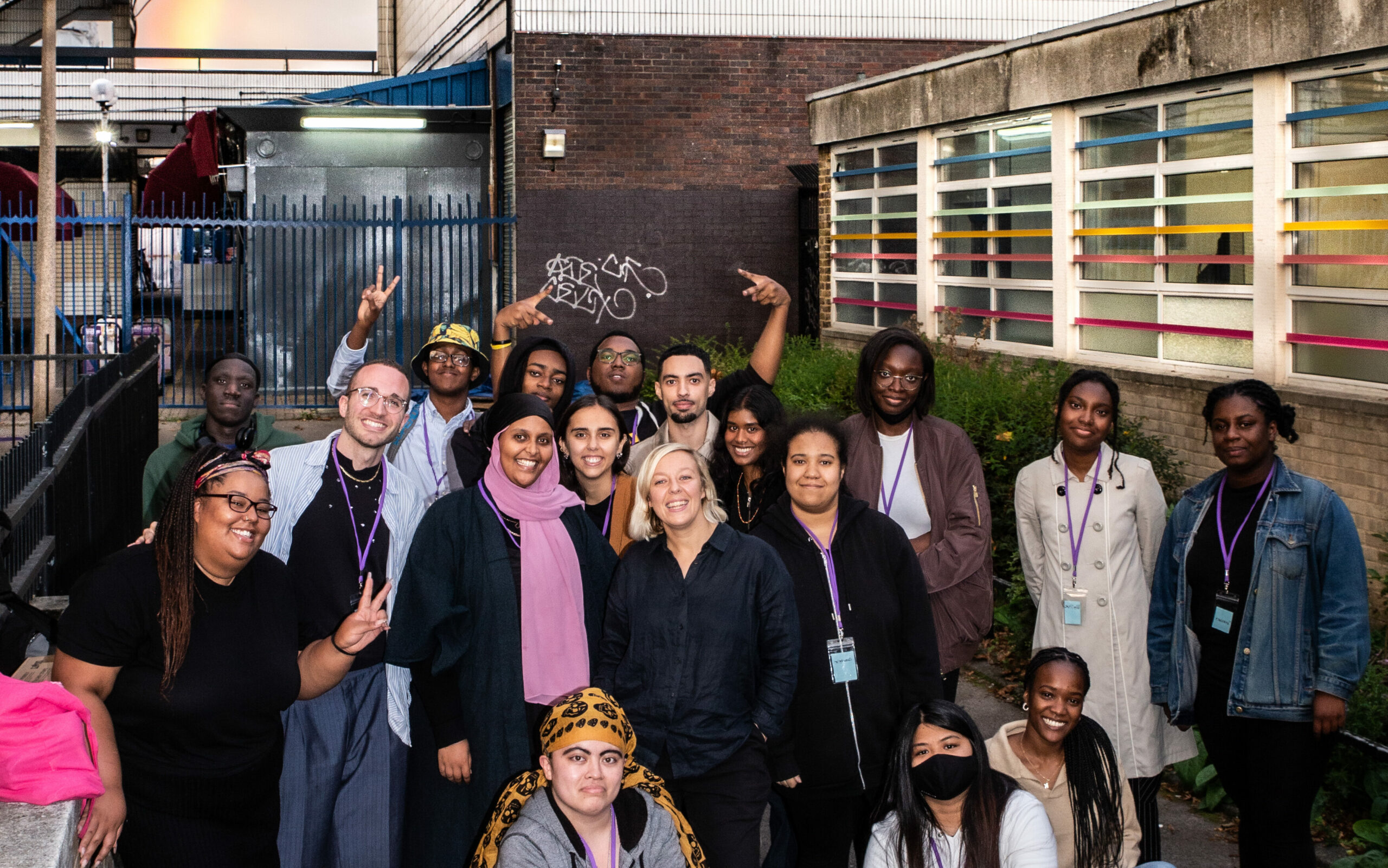 "I feel like I have formed a great network and friendships with local creatives that will outlast the programme." – Participant of MYA 2022
The Metroland Young Associates programme supported 20 young people, aged 18-25 and from Brent, to engage with and learn through the Brent Biennial 2022. They worked together to plan the closing event of the Biennial, acted as hosts for Biennial exhibitions and were supported by mentors to think about their future. The curriculum lasted five months with creative sessions on alternate Saturdays including trips to galleries, group-work and talks from artists. As with Peer-to-Peer, Metroland Young Associates will continue into the future with a yearly opportunity for 20 Brent-based young people.
"Interacting with the visitors was really important for understanding what I want to do and realising that the interactions between people and art interest me." – Participant of MYA 2022
"All of the commissions held an air of celebration and joy while also managing to speak of some very difficult and at times painful realities." ––Eliel Jones, Curator Brent Biennial 2022