Announcing Annie Jael Kwan as Curator of Brent Biennial 2025
28 July 2023
We are pleased to announce Annie Jael Kwan as the curator for the next edition of the Brent Biennial.
Annie, an independent curator and researcher, has joined the Metroland Cultures team as the Curator of the third edition of the Brent Biennial, which will be taking place in 2025.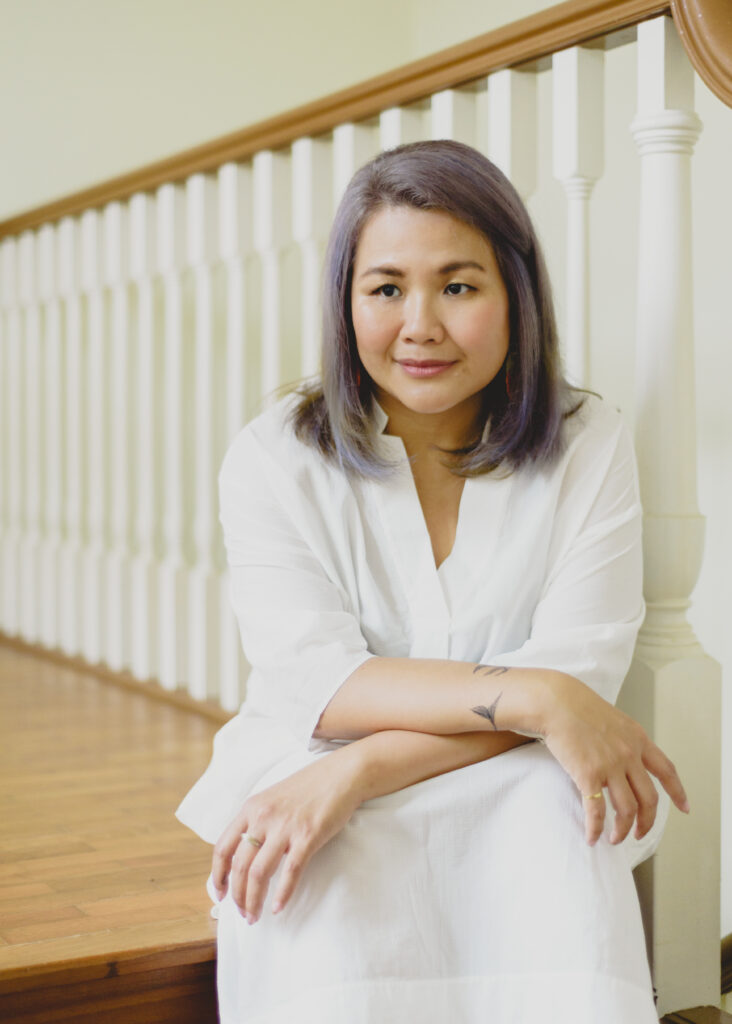 The Brent Biennial is a visual arts festival rooted in the borough and the community.
It is part of the core work of Metroland Cultures and is informed by our engagement programmes connecting with artists, young people and residents in Brent. The 2025 festival will be the third, following a successful second edition led by Curator Eliel Jones in 2022.
Discover the 2nd edition of the Brent Biennial.
Lois Stonock, Director of Metroland Cultures commented:
"As the Brent Biennial continues to forefront community, collaboration and place we are excited to welcome Annie to Metroland Cultures as the Curator of the 3rd Brent Biennial.
Annie's research and dedication to Global Asia is timely for Metroland and Brent. We look forward to collaborating with her as we continue to ask what a biennial can do for the community in which it is located. We are looking forward to learning from Annie and to the perspective, knowledge and partnerships she will bring."
---
Annie is a founding council member of Asia Forum, the Director of curatorial initiative Something Human and also leads intergenerational research network Asia-Art-Activism.
She will be leading the Brent Biennial with a focus on partnerships, communities and collective enquiry.
Annie Jael Kwan, Curator of Brent Biennial 2025 added:
"I was strongly drawn to Brent's ancient and cultural histories of movement and relations. The Brent Biennial's experimental and community-led approach to biennial-making offers the opportunity to explore collective enquiry and expression that can engage with our challenging times.
These few months spent getting to know the rich artistic practices, lived experiences and mixed ecologies in Brent has been deeply inspiring. I am excited to work with the dedicated, visionary team at Metroland Cultures to co-imagine new possibilities for a meaningful and transformative Brent Biennial 2025 that resonates locally, nationally and internationally."
---
About Annie
Annie Jael Kwan is an independent curator and researcher based in London. Her practice is located at the intersection of contemporary art, cultural and pedagogical activism with an interest in archives, feminist, queer and alternative knowledge, collective relations, solidarity and spirituality.
She is the Director of Something Human, a curatorial initiative that launched the largest Southeast Asia Performance Collection in Europe at the Live Art Development Agency in 2017. She also leads Asia-Art-Activism, which is an interdisciplinary and intergenerational network of artists, curators and academics investigating 'Asia', 'art' and 'activism' in the UK.
She is the founding council member of Asia Forum for the contemporary arts of Global Asias. This was co-presented with the Bagri Foundation during the opening of the 59th Venice Biennale, and will reoccur again in Venice 2024.
She curated the exhibition and public programmes, UnAuthorised Medium in 2018 at Framer Framed in the Netherlands. Also as Curator-in-Residence at FACT in Liverpool (2020-2022), Future Ages Will Wonder.
She was invited to curate 'Channelling' the Outset Studiomakers Corridor Commission featuring 18 prize winners at Frieze London 2023. She is also program advisor for the 12th Seoul Mediacity Biennale, opening November 2023.
During her time as Curator of the Brent Biennial 2025, she will also begin her postgraduate research as a techne scholar at CREAM (Centre for Research and Education in Arts and Media), University of Westminster.
---
Brent Biennial is supported by Brent Council and Arts Council England.
---
In other news…