Katarzyna Perlak artworks acquired by Arts Council
6 July 2023
We are pleased to share the good news that artworks by Katarzyna Perlak, featured in the Brent Biennial in 2022, have been acquired by the Arts Council Collection.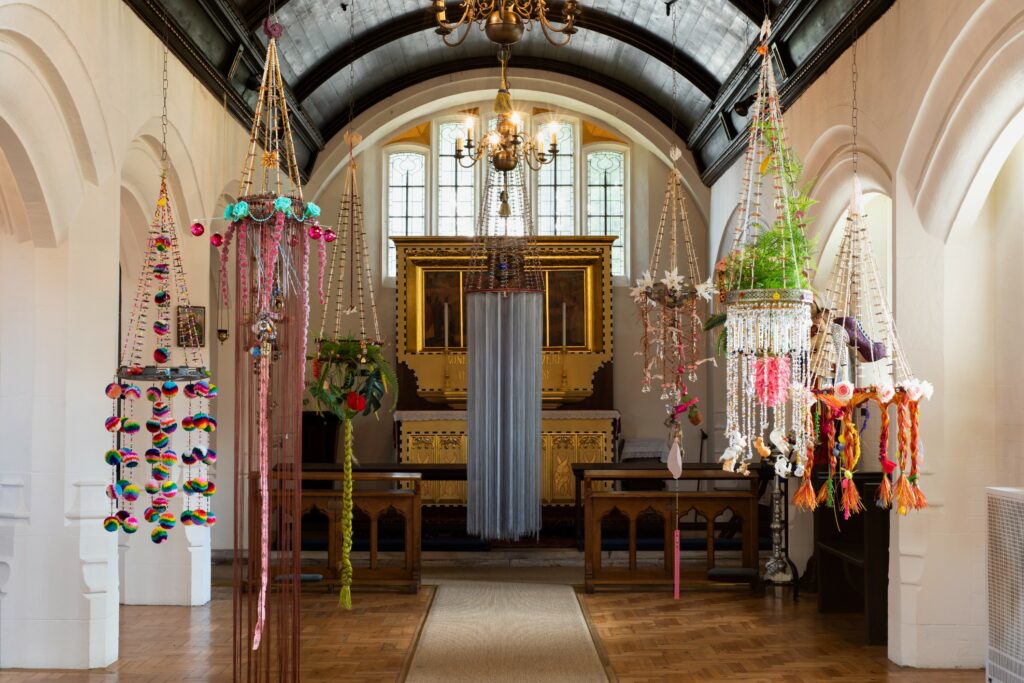 About the work
The works, titled 'darning and other times', are a series of embellished tablecloths and Pajaki sculptures, also known as spiders. These are traditional Polish paper chandeliers that are hung to protect the home.
They were installed in St Matthew's Church in Willesden. This invited conversations between queer and Catholic aesthetics, as well as traditional folk practices.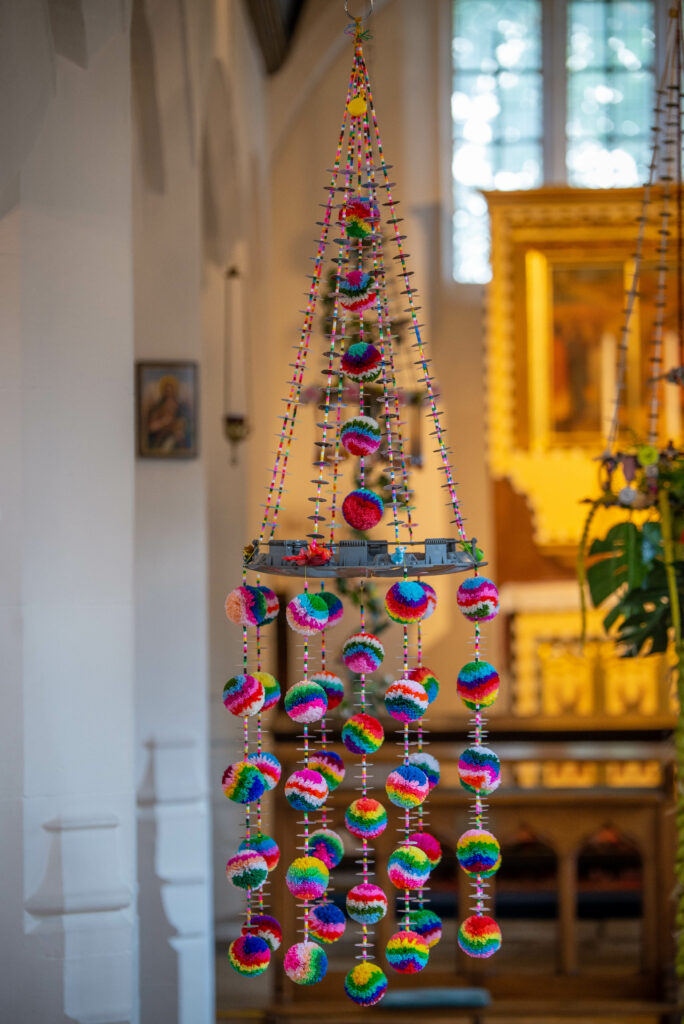 About the artist
Katarzyna Perlak is a Polish born artist, based in London. In her practice she employs video, performance, textiles, sculpture and installation. Her work uses a notion of 'tender crafts'. It explores how heritage and traditional crafts can be revisited and re-imagined from contemporary feminist, queer and diasporic (migrant) perspectives.
Katarzyna said:
"I am very excited and honoured to share that three sculptures from the 'darning and other times' (2022) installation were acquired by the Arts Council Collection. It means a lot to me to have the work entering the collection.
Big gratitude to Metroland Cultures, Eliel Jones and the whole curatorial team for commissioning the work for last year's Brent Biennial 'In the House of My Love' – and for supporting me to make it."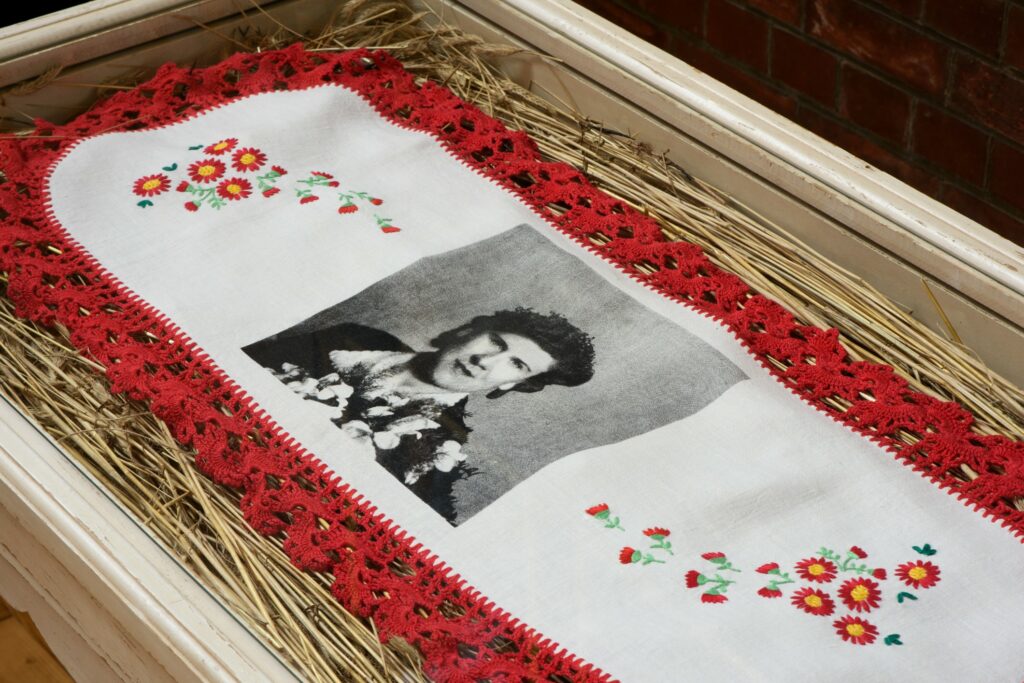 About the Arts Council Collection
Operating as a 'museum without walls', the Arts Council Collection is the largest national loan collection of modern and contemporary British art in the world. It includes important examples by all of the UK's most prominent artists.
It is the most widely circulated of all of Britain's national collections. You can see pieces in exhibitions in museums and galleries across the UK and abroad. 
Image Credits: Katarzyna Perlak and Thierry Bal. Video credit: Katarzyna Perlak.
---
In other news…