Digging up words: Workshop 1 for With Us All
31 August 2023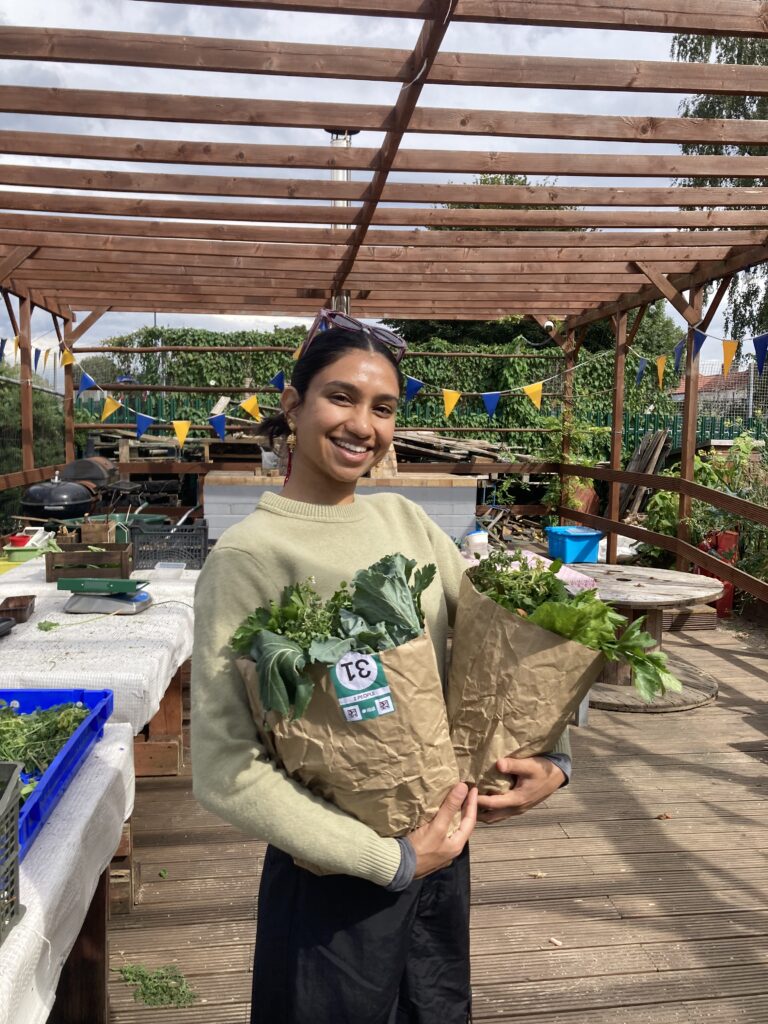 On Saturday 26th August, the first workshop for With Us All took place at St Raph's Edible Garden. The workshop session was led by writer Priya Jay as part of the With Us All commission with Sufra.
During the workshop, Priya asked the attendees to look, listen and smell closely and carefully. They tuned in to different senses and scales, observing the growing plants, as well as what lies under them, around them and above them.
Priya provided one-word prompts such as 'delicate', 'whispering', 'rotting' and 'bending'.
With these in mind, the group slowly explored the non-human life in the garden, jotting down words and phrases that sprang to mind. They used materials donated to the project, such as loupes, binoculars and microscopes.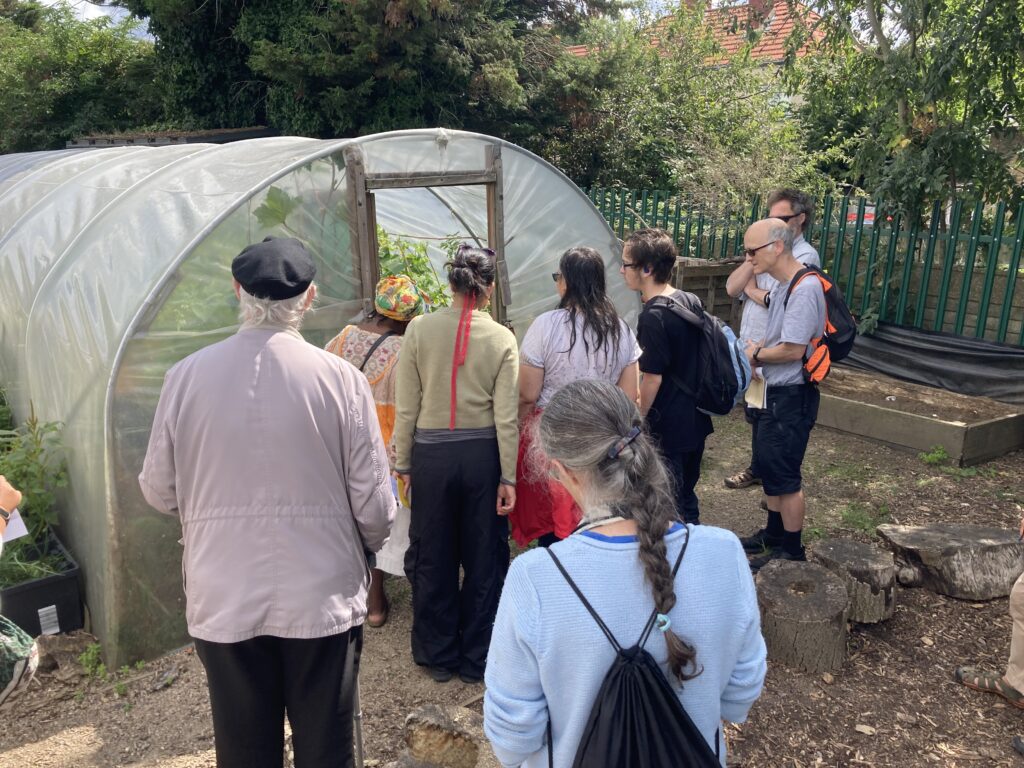 Back inside the yurt – and to shelter from the sun – attendees read their writing aloud. Some had written lines of poetry, others had recorded their observations. Next, Priya encouraged everyone to write love letters to the plants and compost, give thanks to the tools, and write from the perspectives of animals and insects. The group wrote on found materials throughout the garden in chalk pen: scrap paper, plant labels, pots, seed trays and wheelbarrows. These fragments were left for others to encounter, or for the rain to wash away.
Priya's workshop was a wonderful way to plant seeds for the rest of the project.
About With Us All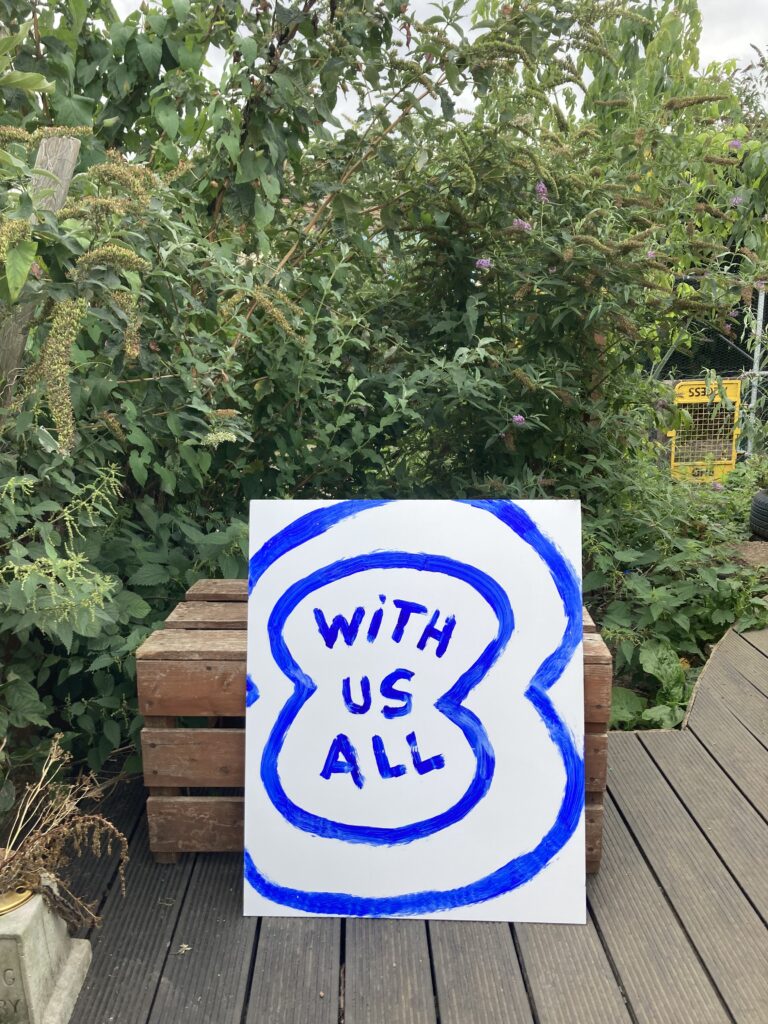 With Us All is a community commission by artist Sean Roy Parker in partnership with Sufra Foodbank & Kitchen. The project was chosen by members of Sufra's staff and volunteers, and residents from the estate. Read more about With Us All.
Stay tuned for updates on the next workshop, Tasting / Healing with Rights for Weeds, on Saturday 23 September, 12-2pm.
In the meantime, find more info about how you can donate your preloved tools, materials and equipment to the project on our website.
About Priya
Priya Jay is a writer based in London. She reaches toward her body as guide, medicine and archive. And she experiments with language as sensory, storied and alive. Care work, grief facilitation, community archiving, playful publishing, and bodywork lead and feed her work.
---
In Other News…