Send to Print – Coffee Morning
When 14th October
11.30am - 1pm
Where Metroland Studios
91 Kilburn Square
NW6 6PS
The gallery is wheelchair accessible with step-free access. There are wheelchair accessible toilets.
Price Free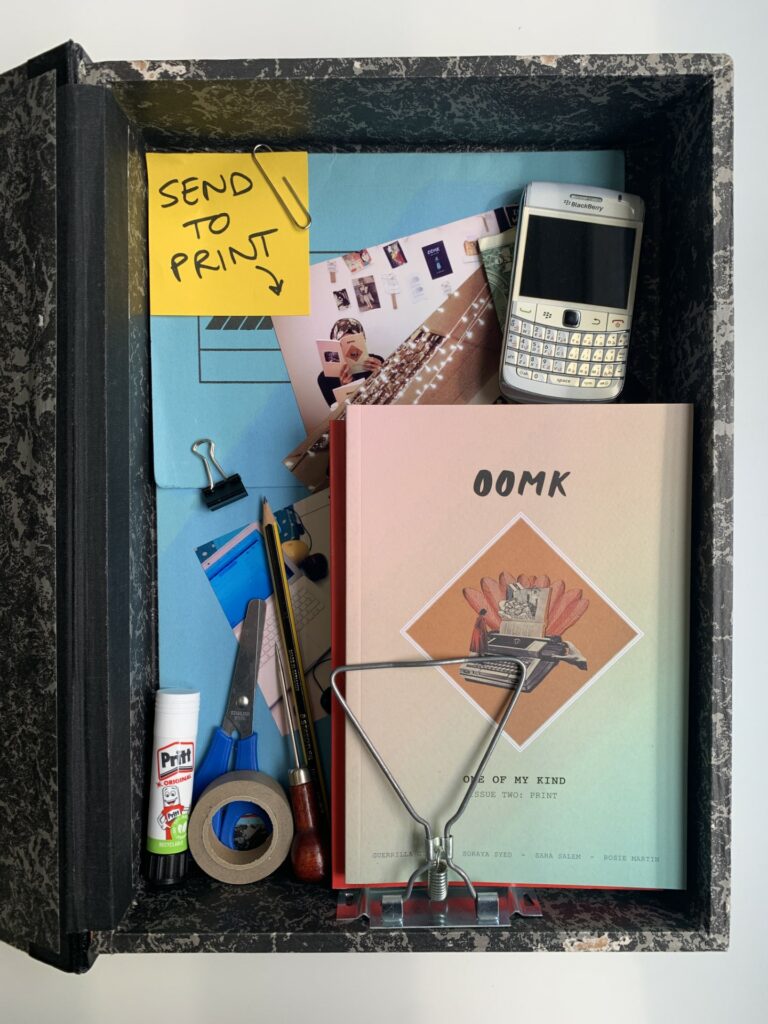 Drop in for the OOMK coffee morning
Send to Print: A Dispatch from the OOMK Archive, is an evolving exhibition that celebrates over a decade of printed matter, zine-making and artistic collaborations by the publishing collective OOMK Zine.
The show explores a roundabout journey in DIY publishing, from the early 2010s to the present day. It takes OOMK's base in South Kilburn Studios in 2013 as a loose starting point. You will see new and existing publications and projects, ephemera, original artwork, collaborations and internal communications .
Send to Print is a live holding space for OOMK Zine. Members of the collective and friends will collate their personal archives in real-time.
This will be a relaxed chance to see the exhibition and chat to some members of the OOMK collective.
Join us between 11.30am and 1pm on Saturday 14th October for a friendly coffee and chat.