Contact us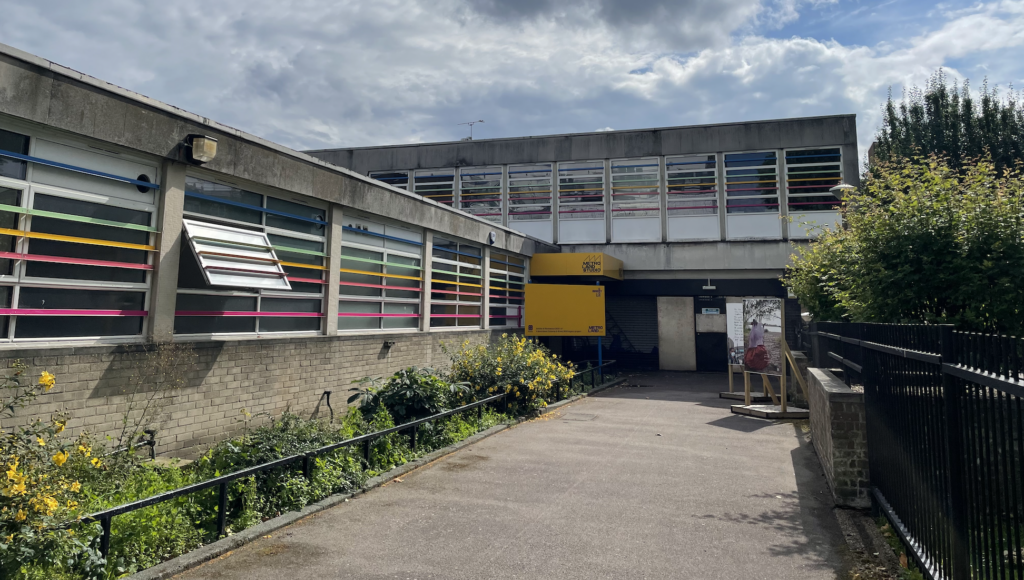 Contact us
Please get in touch with any queries about Metroland Cultures and we will respond as soon as possible.

You can reach us via email at hello@metrolandcultures.com
Visit the gallery
Metroland Studios and Gallery can be found at:
91 Kilburn Square,
London,
NW6 6PS
Go down the alley next to Argos and you'll see us across the square. Ring the bell to get in.
Usual gallery opening times are Tues, Thursday and Friday from 10-6pm. Check particular exhibitions or events for any changes to that.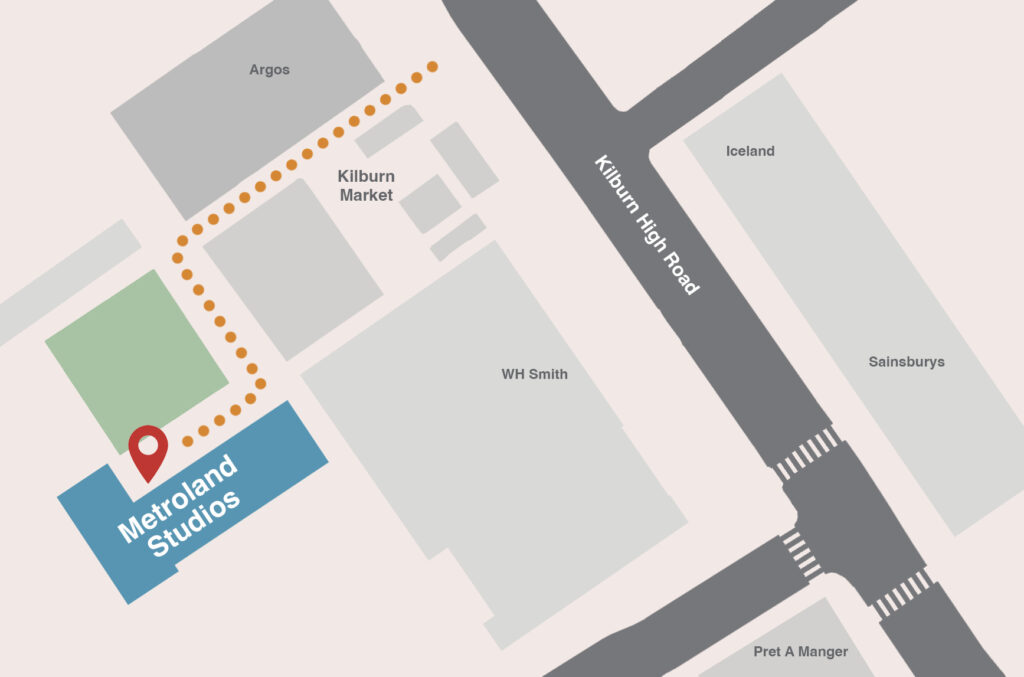 Accessibility
The gallery is wheelchair accessible with step free access. There are wheelchair accessible toilets.
Give us feedback
We welcome all kinds of feedback – our programmes are shaped by those we engage with so it's very important to us.
Please share your views and experiences with hello@metrolandcultures.com
How to complain?
Many complaints can be resolved informally with an open conversation.
Please keep a note of names or incidents so that you have all the details.
If you feel able, speak to the member of staff with whom you have had contact or ask to speak to someone more senior who will try to resolve the matter.

If you wish to pursue a complaint in the first instance, please contact us via email at team@metrolandcultures.com and we will inform you of the process to follow.
test