Interview With Rose Rouse, 2020 Culture Fund Poet
7 February 2020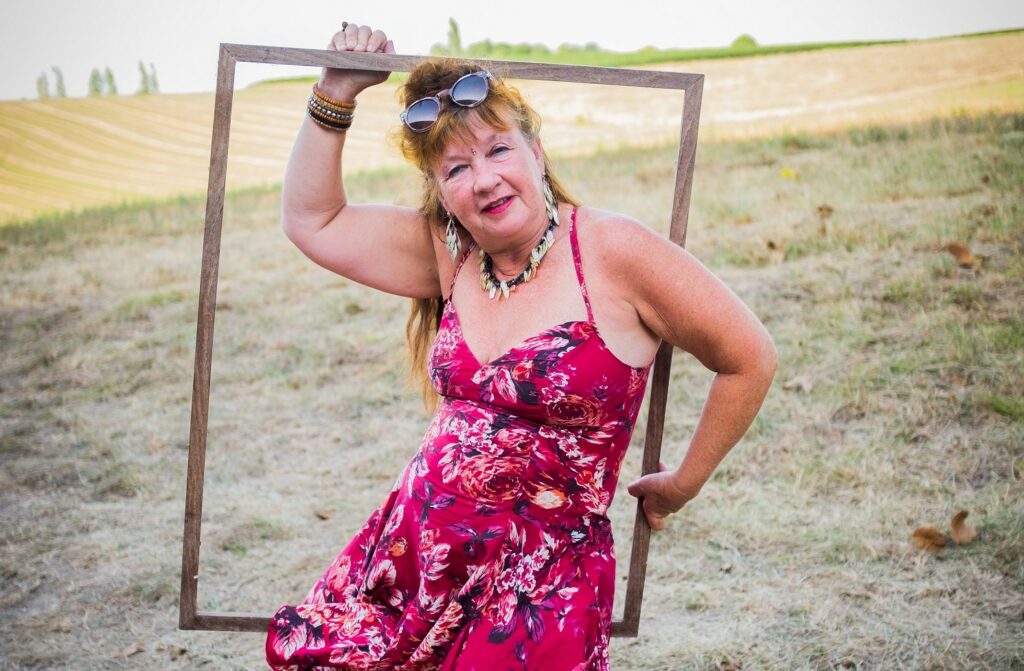 Rose Rouse is a journalist, poet and the author of 'A London Safari, Walking Adventures in NW10', one of the only non-fiction, recently-written books about life in Brent today. With support from Brent 2020 Culture Fund, Rose will be collaborating with eight poets from the borough to explore and reveal the less-well-known life of Willesden Junction Station.
How did you end up in Brent?
I'm from Yorkshire. I used to live in Portobello and then I moved up here about 25 years ago. I live in Harlesden/Kensal Green off Wrottesley Road.
What provoked you to write your Walking Adventures in the NW10 book?
I'd been here for quite a while. I felt like I didn't know Harlesden deeply enough. So I just thought, 'right that's it, I'm going to explore'. I wanted to adopt that attitude of openness which I fall into easily when I'm in another country. So I decided to go on lots of different walks and invite people to come with me – to get to know them and to get to know our communal terrain.
What were the walks like?
One morning we did one at dawn – me, my son and his girlfriend at the time. That was exciting. And such a different perspective on Harlesden with the red lights from the Pawn shops looking like a Tracey Emin sculpture. I walked with Louis Theroux and we ended up asking for a bedroom together in the Victorian Bridge Park Hotel in Stonebridge, he made me laugh because he was so enthusiastic. I walked with Vince Power which was interesting because in the 80s and early 90s, I used to come up here to The Mean Fiddler in Harlesden (which he owned) to review bands – people like Sun Ra and The Pogues. I also walked with my local newsagent, who the community call Danny – even though his real name is Amjad and he's originally from Pakistan. I think that was probably all his Irish customers.
So how did you move on to Willesden Junction Station?
I was used to meeting people there for the walks. I met Alexei Sayle at the top of the stairs. And I had a really intriguing walk with a railway enthusiast. We looked at all the buildings – there's my favourite one you see as you walk in from the Harrow Road – it's on metal stilts. Even the railway enthusiast didn't know what function it served. A few years ago I persuaded my son to film me and 8 or 9 friends dancing around the station and that has turned into a fifteen minute film, Dance Willesden Junction. The idea was to ask if we could have a relationship with this landscape which appears to be bleak. Is there beauty in it? Can we contact it?
Do you feel a need to capture something before everything changes with the development of Park Royal for Crossrail and HS2?
Already the landscape around here is changing. Buildings are going up like crazy. At the bottom of my road you already see these tower blocks going up. The cranes are all around. I am aware of Extinction Rebellion supporters protesting a bit further out, trying to keep the ancient woods. So that will be part of the story that we're telling.

A bit like in Stratford before the Olympics.
I was over there the other week, as I'm writing a new book of walks called 'UNsung London'. The thing that is entrancing about both areas is the expanse of the horizon. We live in all these small houses, but we can't really see the horizon or the sunset – I don't get to see that from my flat, but you get some stunning sunsets there.
Are you finding other poets to collaborate with?
I was just looking at the poets when you rang. I've had 16 applications for 8 places. It looks like I've managed to get people of different ages and from different parts of Brent, which I'm really delighted about. Now I'm thinking about how we can collaborate together. It's quite a commitment for the poets – this is going to mean time spent researching and going to Willesden Junction. There will be workshops at my house and recces out at the station. And then when the poets have decided which bit of the station they are attracted to, we'll be spending a couple of afternoons at Willesden Junction itself. Then there'll be creating the poems, an editing process and getting the book together. I will be encouraging the poets to buddy up and help each other.

What do you think might pique their interest?
Madness filmed the video for Our House in one of the station cottages. I found out that the critic John Berger made some etchings and writings about Willesden Junction in the early 1950s too. I hope the other poets get equally interested in whatever area they're attracted to. It's an opportunity to do some great research and find a different voice. They may have an Extinction Rebellion perspective and be interested in wildlife. They might get intrigued by the people working at the station. Some of them have been working there for a very long time. Or the homeless people who sit at the bottom of the stairs. Or the buildings. Or the passengers. Or the trains
themselves and the sounds. One of the poets might decide to speak in the voice of Willesden Junction. There's lots of potential for the poets to go in different directions.

And how will this process come to an end?
I want us to produce a little book and do a performance in July. I did think about wanting to do a performance on the station but I think that will be too difficult to do. I'm thinking that the pub Le Junction, which used to be Willesden Junction Hotel, and is inextricably bound up with the station so might be a better place to actually do the launch as it has a stage and there will be hopefully a big audience including all the poets' family and friends.