Back to articles
25 November 2019
2020 Culture Fund: Round Two Announcement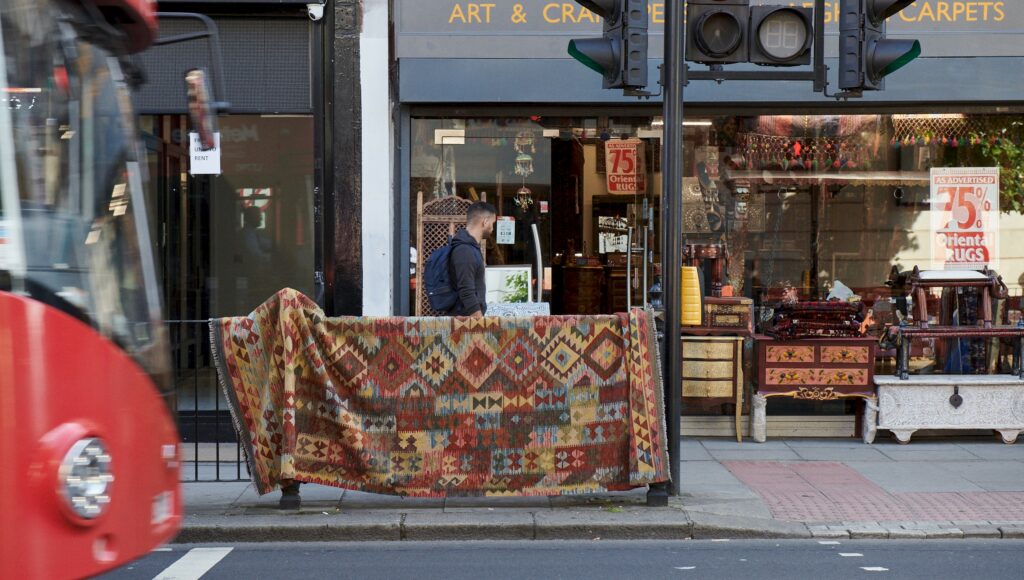 THE BRENT 2020 TEAM HAVE ANNOUNCED THE SECOND ROUND OF PROJECTS TO BE SUPPORTED BY THE 2020 CULTURE FUND
A grant programme for local people and organisations to lead their own cultural activities as part of Brent's year as London Borough of Culture, the 2020 Culture Fund offers grants of up to £3,000 for individuals and grants of up to £10,000 for organisations.
This is the second of three rounds of funding, with successful applicants selected by a community panel. 22 projects have been selected for Round Two; 16 organisations and six individuals. The projects are:
AiR
Artists in Residence (AiR) will support Brent schools in deprived areas, enhancing their cultural curriculum by creating opportunities for them to work with high calibre artists and cultural organisations.
AQ ARTS YOUTH COMPANY
An eclectic performance company with a blast of the traditional and urban, in true Brent style. Lead by Andrea Queens and guest artists, the company will be made of talented singers, dancers and performance poets aged 14-25.
BACK TO FRONT
Produced by the Jason Roberts Foundation, the Back To Front project takes place in Stonebridge and will showcase sound systems from the golden age of reggae and rare groove.
BRENT: THE BOROUGH OF US
A digital media project for local young people to gain the skills they need to tell their stories, led by Brent charity Sport at the Heart.
BRENT CULTURE SWITCH
ActionSpace invites Brent residents with learning disabilities to celebrate what it means to live in the borough through a series of art workshops and a community festival at Barham Park in July 2020.
BRENT ENSEMBLE EXPLOSION
A collaboration between the Royal Philharmonic Orchestra and Brent Music Service, allowing over 10,000 young people across Brent to create their own anthem for 2020.
THE CULTURE CLASH COLLECTIVE
An exciting and original collaboration between dancers of different styles and cultural backgrounds, led by Samara Roach-Keiler. Think of a unique fusion of Irish, Bollywood, Afro dancers – and more!
CULTURE MOVE (SAMPLED HISTORY)
Spanning art, music and performance, Culture Move (Sampled History) is a dynamic exhibition from Jaykoe, tracing the diverse cultural heritage of Brent and exploring the history of sampled music in the borough since the advent of hip-hop in the 1980s – celebrating a cultural movement initiated and led by young people as a positive creative outlet that continues to resonate across the generations.
JOIN OUR PARTY
An inclusive theatre project for adults with learning disabilities and/or autism, run by RootPrints Theatre. Participants will explore their diverse and vibrant roles as part of Brent's community.
THE KILBURN TAPESTRIES
From Electronic Sheep, The Kilburn Tapestries is a knitted tapestry wall-hanging, based on the untold stories of the Irish community in Brent.
THE NO BASS LIKE HOME FILM PROJECT
The contribution of black British filmmakers, from Horace Ove to Menelik Shabazz onwards, is a vital part of British film history and a proud cultural legacy of the borough. Bass culture plays a huge role in every film in this season, presented at The Lexi Cinema in partnership with We Are Parable and Black History Studies.
BRENT'S BARISTAS UNDER BREXIT
The October Anthropologist team will conduct anthropological research into the lives of Southern/Eastern European immigrants who reside in Brent and work as baristas in cafes in London. A team of artists will analyze and exhibit the findings in an interactive and engaging display at Two Doors Down in Willesden Green.
THE OTHER YOUTH
The Other Youth (T.O.Y.) is an exciting new project from To The T; a short film that seeks to sympathetically challenge prejudices and explore the emotional impact of the key moments in a child's life which lead to violent behaviour.
OUR JOURNEYS
A collaborative live cinema performance from digital artists Addictive TV, blind Sri Lankan percussionist Ghow Ratnarajah and the Asian People's Disability Alliance (a Brent-based charity), Our Journeys features residents sharing their stories of how they came to live in the borough. The performance will take place at the Kiln Theatre in November 2020.
QUEEN'S PARK BOOK FESTIVAL
Queen's Park Book Festival is a celebration of the literary arts and in 2020 the themes of recent festivals – immigrant identities, childhood memories and local history – will be explored even further.
THE REGGAE HERITAGE PROJECT
A reggae parade taking inspiration from the achievements of key local heroes, Mahogany Carnival Design will produce an imaginative collection of costumes that chart the rise of reggae in the borough, presented by children from Brent schools, in a carnival street performance in Harlesden on Saturday 3 October.
THE REGGAE TAXI
Carpool karaoke reggae performances with local musicians and artists, to be captured by Brent musician and filmmaker Carole Joie Thompson and shared online and at events throughout the year, along with participant interviews.
THE REGGAE TICKET
From Tomorrow's Warriors, this project celebrates the iconic Brent record label Trojan Records and will bring together jazz, orchestral instruments, rhythm sections and vocalists into a new ensemble.
THE VOICE OF WOMEN IN REGGAE
Real Talk Productions UK will bring together the women of the Windrush generation to talk about the role reggae played in their transition from Caribbean to UK life at the BBMC Music Complex in Willesden.
20/20 THIS IS NOW
A curated photography exhibition and book from local designer and fashion lecturer Lucy Fine, documenting the style of Brent's vibrant residents. A copy of the book will be gifted to each of the ten libraries in the borough.
WORD UP LONDON
A much-loved Harlesden-based spoken word event returns for 2020 with six live events at The Royal Oak – with open mic, features and headliners – along with six spoken word workshops at Harlesden Library, led by a selection of nationally and internationally renowned poets, rappers and wordsmiths.
WILLESDEN JUNCTION POETS IN RESIDENCE During this project, Rose Rouse will gather ten fellow Brent poets to celebrate the importance, beauty and industrial bleakness of Willesden Junction station through new poems, to be preserved in a commemorative book.
The 2020 Culture Fund will support cultural activities of all shapes and sizes and across all art forms. Artists, creatives, community groups and cultural organisations based or working in Brent are invited to apply for funding.
Read about the successful Round One projects here.