Back to articles
1 December 2019
2020 Culture Fund: Round Three Announcement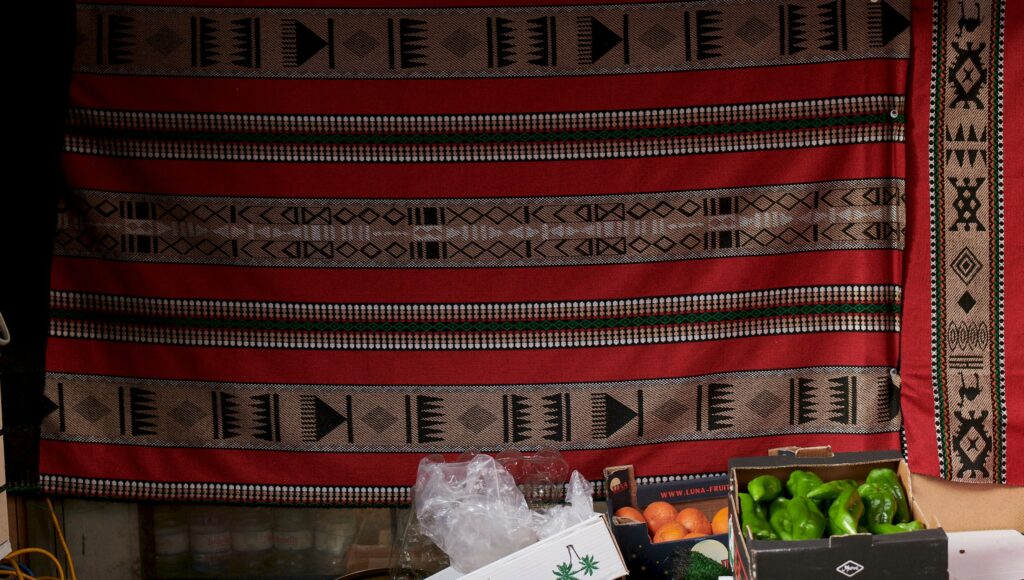 THE BRENT 2020 TEAM HAVE ANNOUNCED THE THIRD ROUND OF PROJECTS TO BE SUPPORTED BY THE 2020 CULTURE FUND
A grant programme for local people and organisations to lead their own cultural activities as part of Brent's year as London Borough of Culture, the 2020 Culture Fund offers grants of up to £3,000 for individuals and grants of up to £10,000 for organisations.
This is the third of three rounds of funding, with successful applicants selected by a community panel. 18 projects have been selected for Round Three; 14 organisations and four individuals. The projects are:
BRENT ANIMATED
Brent-based stop-motion animation specialists, Inanimatorz, will celebrate the rich cultural heritage of the borough through bespoke animation workshops where participants can learn the principles of creative storytelling, set design and practical handmade techniques to create their own short film, to be screened at a special curated exhibition, featuring the props, sets and characters from the final films.
THE BRENT ICONIC PUBLIC DANCE
Outdoor performance specialists Jeanefer Jean-Charles & Associates will lead a bespoke, experiential mass movement event allowing children from every Brent school – and their friends and family – to participate in a public dance at The Kilburn High.
BRENT SEASONS: THE LIBRARY TOUR
In a creative collaboration with the Brent Library Service, Upswing will deliver 36 live, immersive circus performances for families across six of the borough's public libraries, exploring the theme of the natural world and the challenge of environmental change within Brent.
BYOB POETRY EXTRA
A series of ten spoken word poetry events at Boxpark Wembley, led by Abdulla Mansour and Bring Your Own Bars Poetry, promoting North West London talent.
COMMEDIA DELL'BRENT
An 11-week intergenerational participatory drama project from the Dende Collective using the Italian comical artform of Commedia dell'Arte to tell satirical stories related to life in the borough, culminating in performances at The Kilburn High, the College of North West London and the Ruach City Church.
DANCE WITH THE NATION
Eight free masterclasses in contemporary, hip-hop, Afro-house and Bajan folk dance from Brent dance company Fubunation, emphasising community engagement across all skill levels, ahead of a public performance at The Kilburn High.
DEAF RAVE
Live stage performances and special guest appearances reflecting Brent's cultural diversity and platforming deaf talent and culture for deaf, disabled and hearing audiences, enabling attendees to enjoy music and dance through a unique sensory experience.
DIVERSITY COMEDY FESTIVAL
A showcase of comedy performances, to be launched at The Kilburn High, highlighting Brent's diversity. Presented by Entertrainments.
EALING ROAD MELA
A colourful, kaleidoscopic outdoor festival of music and dance, the Ealing Road Mela, delivered by the Brent Indian Association, will celebrate Europe's oldest Asian settlement with a combination of established and emerging local artists plus a stage for newly commissioned work.
FASHIONING OUR HISTORY
Harlesden design graduate Warren Reilly will explore diversity in fashion and art by creating a fine art fashion piece comprising pattern blocks, illustrated by students and community participants, drawing on local knowledge and emotions. The blocks will be assembled into a historically-inspired dress to be publicly displayed at the Library at Willesden Green where illustration workshops will be held allowing participants to exhibit their work as part of the installation.
FOLLOW THE LEADER
A portrait and crowd scene photography project from British photographer Orlando Gili, celebrating the cultural richness and ethnic openness of the borough. The photographs will be collated in a photo-book and gifted to libraries, schools, youth clubs and the Brent Museum and Archives.
GROWN UP IN BRENT: 100 YEARS OF YOUTH CULTURE
What was and is it like growing up in Brent? As part of Brent 2020 the Museum of Youth Culture is collecting photographs, ephemera and oral histories to tell the story the borough's youth culture over the last 100 years through your memories. Get in touch at brent@youthclubarchive.com
IRISH DANCE IN 2020
Cara-Gael Irish Dance School will promote access to and experience of traditional Irish dance for all members of the community through group lessons across the borough, ahead of public performances at The Kilburn High and the Neasden Festival.
OLIVER SACKS: MADE IN MAPESBURY
A celebration of the world famous, best-selling writer and neurologist, Oliver Sacks, from the Mapesbury Residents' Association. Actors, authors, friends, family members, musicians and key figures form Sacks' life will participate in a variety of events in September.
RAGGAMUFFIN: EDUCATIONAL THEATRE PROGRAMME
GREACH! Creative Outreach Company present a new play written by Benjamin Zephaniah. Inspired by the Windrush generation – their stories, lives and impact on Brent – the piece will be performed in Brent schools during October and a post-performance symposium and panel discussion will follow a public performance as part of the Library at Willesden Green's Black History Month season.
THE REGGAE CELEBRATION CHOIR
The Reggae Choir will bring together a diverse range of Brent community members: local choirs, elder groups, primary and secondary school children to create a mass choir for fortnightly sessions ahead of a public performance at the Harlesden Bass Weekender celebrating the legacy of Harlesden label Jet Star Records.
SHEBEEN CULTURE
"Shubeens" were first held on London streets in the 1960s, having initially started in Jamaica a decade earlier. As part of the Harlesden Bass Weekender, We Are Parable will celebrate this unique element of Brent's cultural heritage through soundsystems, film and discussion.
SOUTH ASIAN CREATIVES (SAC)
Kingsbury creative Moeed Majeed will lead a series of events aimed at informing, inspiring and engaging young people through panel discussions and in-conversation evenings at Boxpark Wembley, featuring trailblazing creative industry figures from the south Asian community.
The 2020 Culture Fund supports cultural activities of all shapes and sizes and across all art forms.
Read about the successful Round One projects here, and the successful Round Two projects here.