Making Myself Visible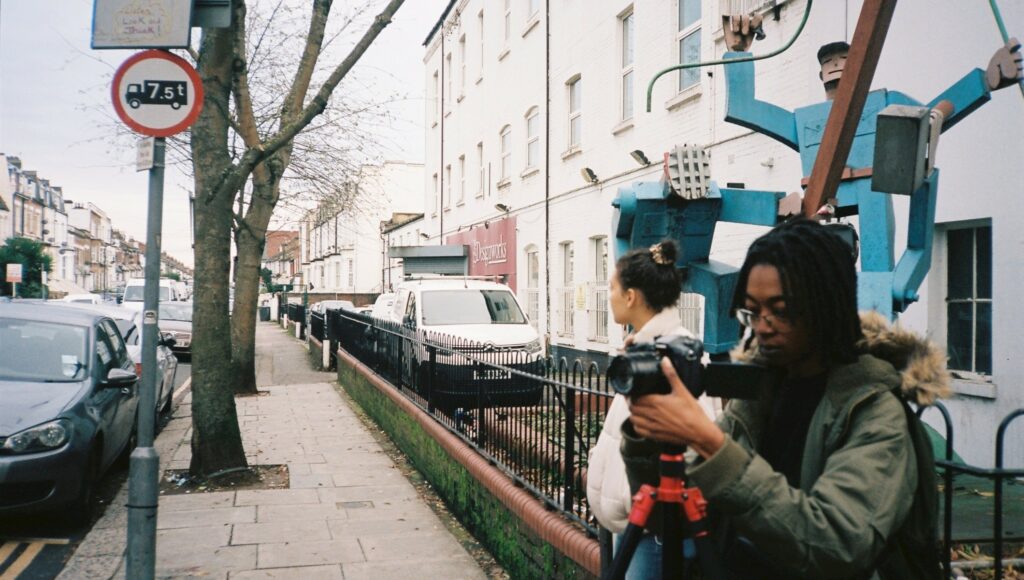 Making Myself Visible was our inaugural programme, taking place between September-December 2021. It featured a season of exhibitions, talks and events platforming voices of people across the borough of Brent through arts and culture. The programme introduced our new way of working across local and international communities of residents and artists. It experimented with ways of gathering, moving, speaking and doing things in continually changing conditions.
Making Myself Visible took its name from a 1984 publication by Brent-based and internationally acclaimed artist Rasheed Araeen. The programme featured a display of Araeen's work considering the radical relevance of his ongoing practice for current times. It began with an open house event at Metroland Studio.
The programme also featured monthly conversations on the tactics and ethics, pitfalls and promise of improved 'visibility' for cultural practice and community care through the arts.
The programme platformed Brent-based artists Brent-based artists in residence at Metroland Studio in Kilburn, including Linett Kamala, Betty Leung, and Nathaniel Telemaque with the collective Pesolife. It also included collaborations with photographer Roy Mehta as well as partner organisations Camden Art Centre and Showroom.