Art
Exhibition
Public Programme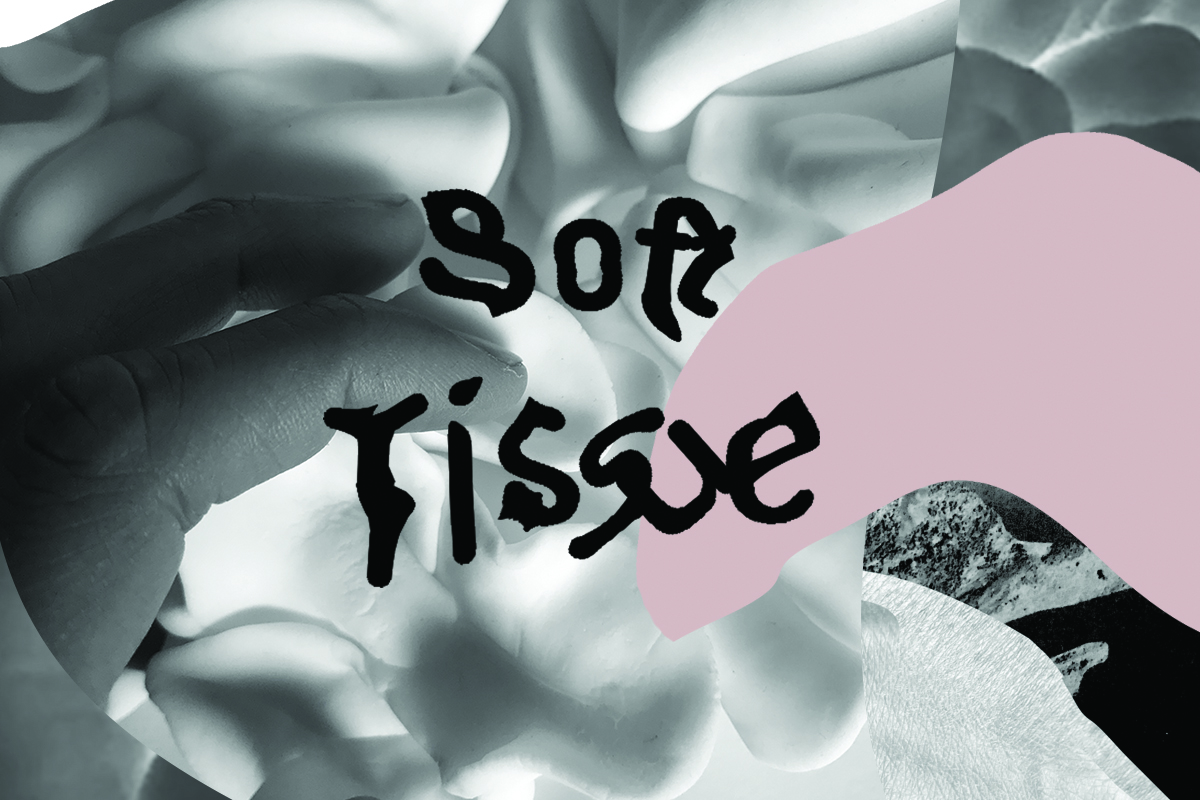 Soft Tissue – Squishy Collective Private View
When Friday 24th November
6-8pm
Where Metroland Studios
91 Kilburn Square
NW6 6PS
The gallery is wheelchair accessible with step-free access. There are wheelchair accessible toilets.
Price Free
Book via Eventbrite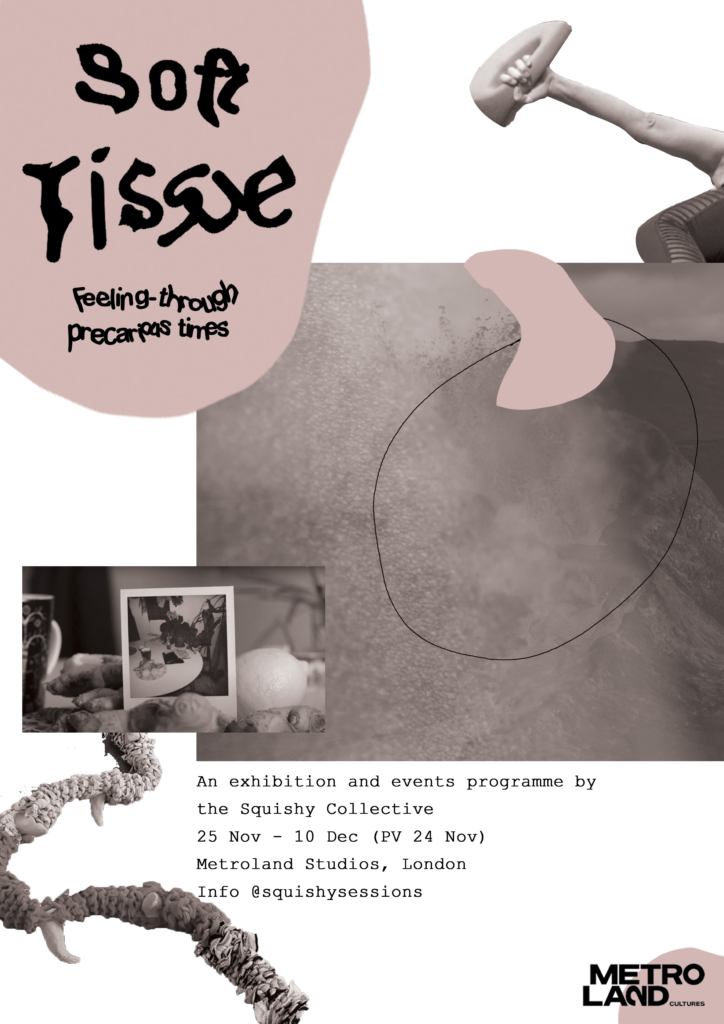 Join us at Metroland Studios for the opening of Soft Tissue: Feeling-through Precarious Times
Milky motherhood, uncanny bodies, visceral clay, fleshy language, haptic ice and visibilising atmosphere…
You are welcomed to step into a circle of sculptures, materials, films, sounds and texts. Each offers and opens up gestures, rituals and ideas for navigating precarious times.
What is 'safe' touch'? How can touch help us to rehearse different ways of being and doing? Can a text be tactile…and why should it be?
Come Along To The Event
On the 24th of November 6-8pm, see the work for yourself and experience a rich and playful programme of activities designed to soften, fizz and feed you.
They are generously offered by: Amanda Rice, Anastasia (A) Khodyreva, Becky Lyon, Catherine Monahon, Eliza Bennett, Georgia Perkins, Natasha Sabatini, Rhona Eve Clews, Rosina Godwin and Kate Langrish-Smith, Abigail Fletcher-Drye.
More about Soft Tissue and Squishy Collective.
---
discover more…
---