Send to Print: A Dispatch from the OOMK Archive – Private View
When 13th October
6-8pm
Where Metroland Studios
91 Kilburn Square
NW6 6PS
The gallery is wheelchair accessible with step-free access. There are wheelchair accessible toilets.
Price Free
RSVP via facebook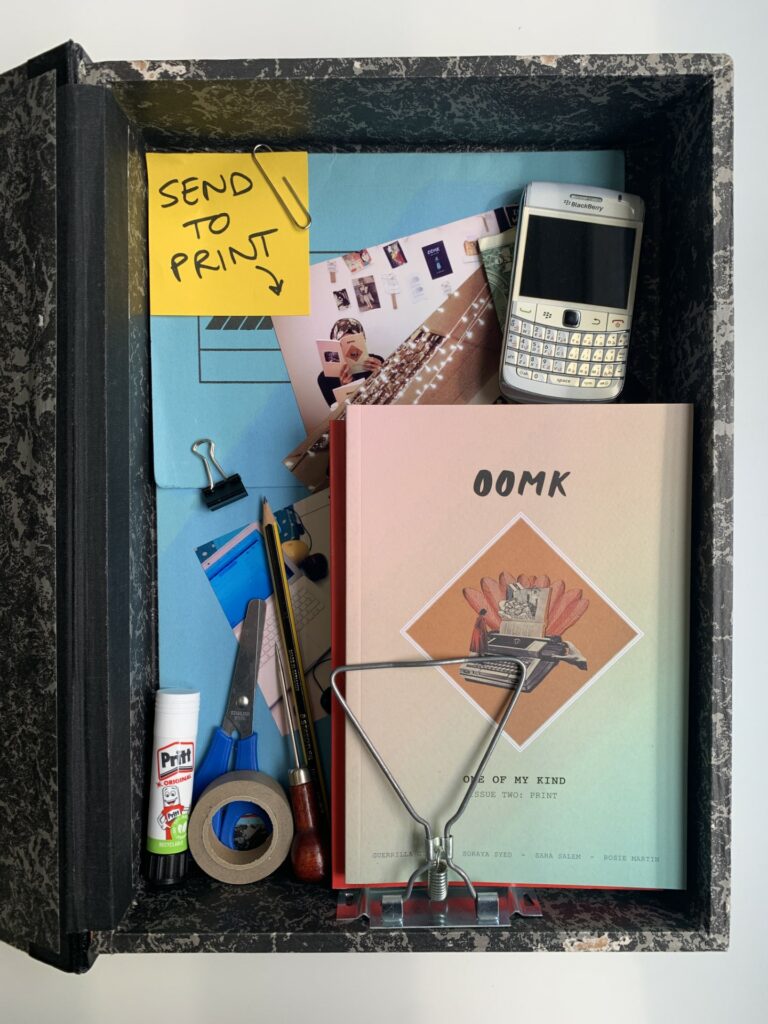 Join us for the private view of SEND TO PRINT: A DISPATCH FROM THE OOMK ARCHIVE
Send to Print: A Dispatch from the OOMK Archive, is an evolving exhibition that celebrates over a decade of printed matter, zine-making and artistic collaborations by the publishing collective OOMK Zine.
The show explores a roundabout journey in DIY publishing, from the early 2010s to the present day. It takes OOMK's base in South Kilburn Studios in 2013 as a loose starting point. You will see new and existing publications and projects, ephemera, original artwork, collaborations and internal communications .
Send to Print is a live holding space for OOMK Zine. Members of the collective and friends will collate their personal archives in real-time.
Come along to the Private View to experience the installation and hear more from Heiba and the other members of OOMK!