Back to articles
3 June 2020
Metroland Cultures Fund Artists Announced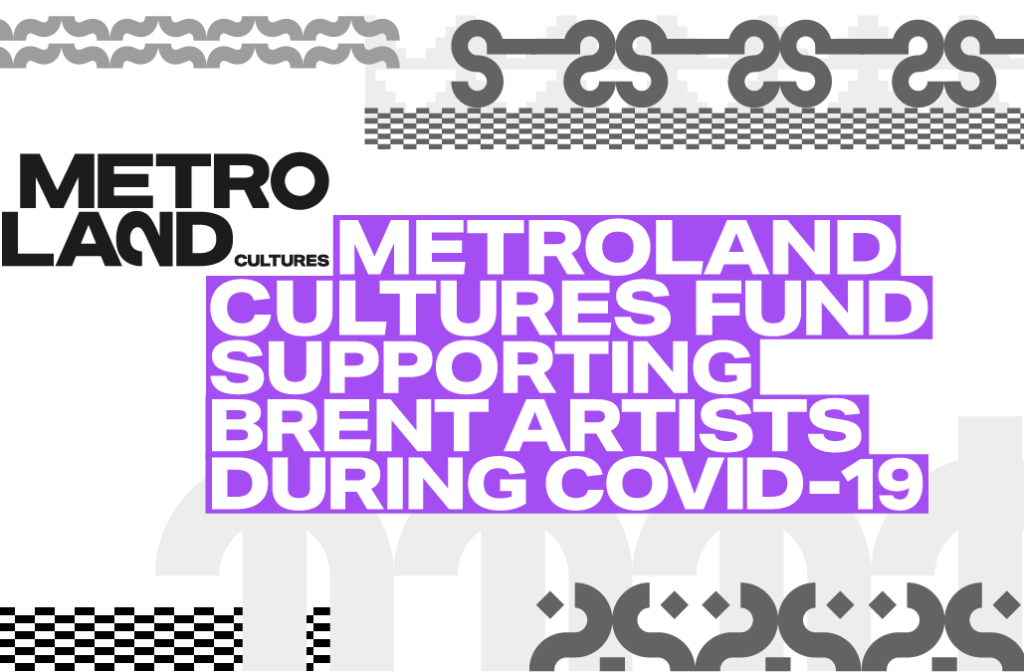 METROLAND CULTURES ANNOUNCES THE ARTISTS TO BE SUPPORTED BY THE METROLAND CULTURES FUND
New charity Metroland Cultures – set up to deliver Brent's year as London Borough of Culture and, crucially, its legacy beyond 2020 has established a Fund offering tangible financial support to the borough's cultural and creative sector during the Covid-19 crisis.
The Metroland Cultures Fund was here to help artists to stay creative through these challenging times, offering up to £1000 funding to reflect, plan or develop their practice.
The 25 artists and creatives selected are:
Arwa Aburawa (writer and filmmaker), Taymah Anderson (artist), Shiloh Coke (actress, writer, musician and composer), Ciaran Daly (writer), Rhys Dennis (choreographer and dancer), Grace Ellington (makeup and SFX artist), Awa Farah (writer and producer), Michelle Inniss (playwright), Linett Kamala (multidisciplinary artist), Nur Khairiyah (creative producer), Killa Kela (beatboxer and podcast creator and host), Roann McCloskey (actor, writer and director), Smriti Mehra (video artist and storyteller), Jessica Mensah (theatre director, creative producer and spoken word artist), Yasmin Nicholas (multidisciplinary artist), Maha Rahwanji (radio station manager and broadcast artist), Rachel Rose Reid (writer and spoken word artist), Anita Safowaa (multidisciplinary artist), Turab Shah (filmmaker), Waddah Sinada (choreographer and movement director), Demba Sow (musician, dancer and teacher), Nathaniel Telemaque (artist), Shakira Walters (Girls of Grime founder), Charlie Westenra (stage director) and Big Zeeks (reggae / dancehall artist).